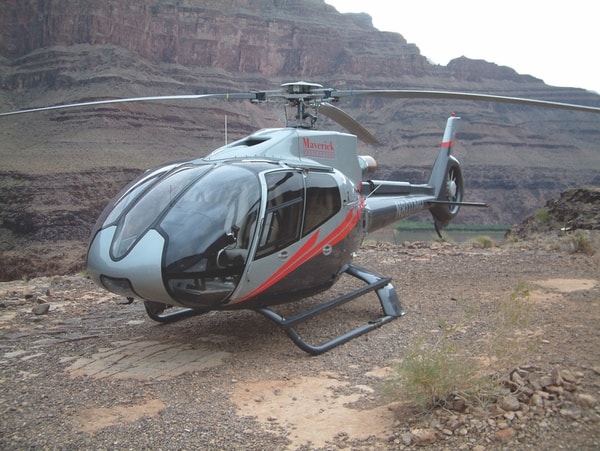 Las Vegas has a world of scenic beauty waiting just for you. Make your visit to one of the world's most exciting destinations even more special by enjoying outdoor activities.
PROPEL YOURSELF INTO THE ULTIMATE SPIRITUAL EXPERIENCE WITH HELICOPTER YOGA
No, you won't actually be doing exercises and trying to hold positions in the skies, but Maverick Helicopters' new Heli-Yoga experience will have you almost floating on air. This first-of-its-kind yoga experience pairs the desert wildness. You'll fly with a yoga instructor to Valley of Fire State Park, descending and landing on one of the area's highest peaks, only accessible by helicopter. A certified Silent Savasana yoga instructor will guide you through an uplifting session, surrounded by the gorgeous backdrop of red sandstone formations.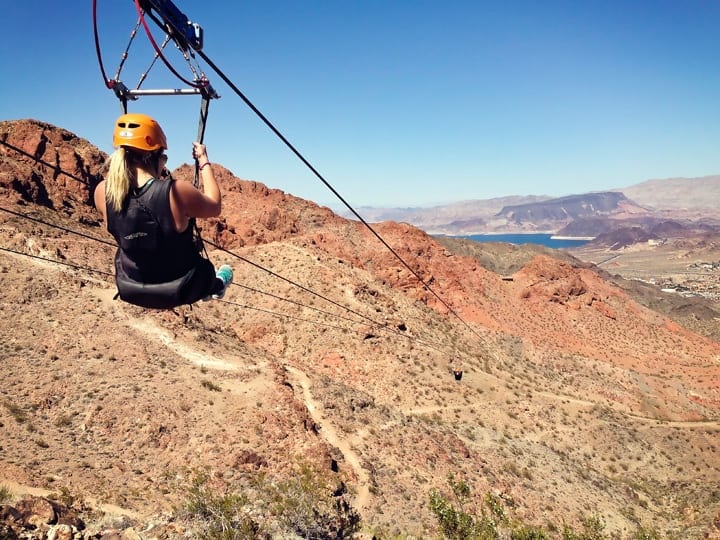 ZOOM THROUGH THE DESERT LIKE NEVER BEFORE ON AN EXHILARATING ZIP LINE
Soar through the desert landscape from high above on one of four zip lines at Bootleg Canyon in scenic Boulder City. Between the four runs, you'll cover more than 1.5 miles as you travel at speeds up to 60 mph down the Red Mountains. The experience will last around three hours. For more zip line adventures, try to VooDoo zip line across towers at the Rio All-Suite Hotel, or take on Slotzilla and soar about iconic Fremont Street in the heart of downtown Las Vegas.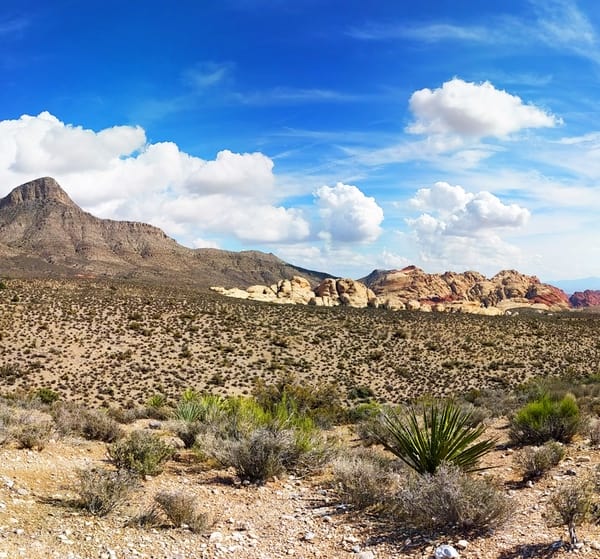 PUT ON YOUR HIKING BOOTS AND MAKE TRACKS FOR BEAUTIFUL RED ROCK CANYON
Looking for a little exercise? Why walk on a treadmill when you can go on any of the amazing hiking trails at picturesque Red Rock Canyon National Conservation Area. You can explore nearly two dozen distinct trails, each with its own unique and colorful geologic formations. Enjoy the plants and wildlife, and see if you can spot a desert tortoise while you're there. Camping facilities are also available for Red Rock Canyon visitors.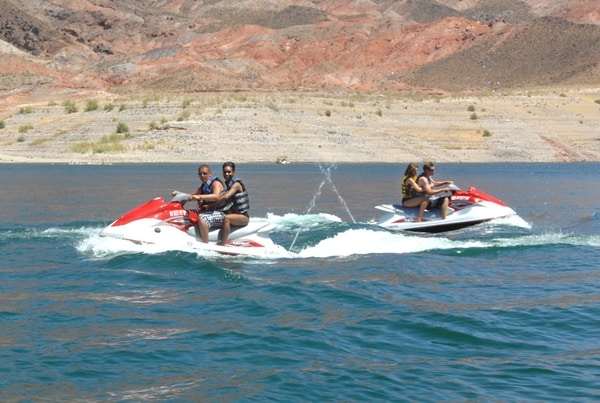 GO CRUISING AND ENJOY AN UNFORGETTABLE DAY IN PARADISE AT LAKE MEAD
Summer is on the way and that means incredible boating, swimming, sunbathing and other relaxing ways to spend an invigorating day at Lake Mead National Recreation Area. Take a daytime cruise on the water on an authentic, three-level, Mississippi-style paddle wheeler that is U.S. Coast Guard certified, or just kick back and enjoy the scenery while soaking up some sun. Lake Mead is also home to surprising variety of plants and animals, some of which you won't find anywhere else in the world.