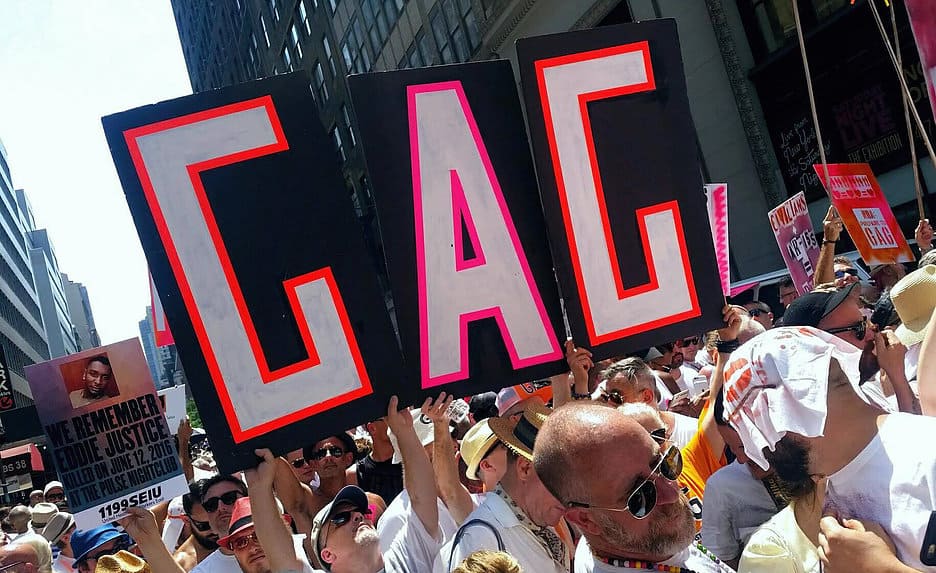 Heritage of Pride, which produces the NYC Pride parade on June 25, has agreed to allow Trump resistance groups to lead the parade after three traditional entries – the grand marshals, the HOP float, and the Sirens Women's Motorcycle Club of New York City.
The groups who wanted in to the parade at the front include Rise + Resist, ACT UP, United Thru Action, and Gays Against Guns. These groups have held recent protests in New York City and they attended the protests in Washington, DC, on January 20 when Donald Trump was inaugurated and the Women's March on Washington on January 21. The resistance groups expect to be joined by other organizations on June 25.
Members of these groups first approached HOP roughly a month ago and eventually met resistance themselves from HOP. At a March 13 HOP general meeting, staff and volunteers did not say yes or no to the request, but signaled a willingness to talk. But at a March 21 meeting of HOP's parade committee, the organization was clearly pushing back.