FACEBOOK KILLER. Steve Stephens shot and killed himself after police chase: "Erie police have confirmed the suicide in Erie on Tuesday of Steve Stephens, the Cleveland resident suspected of fatally shooting a Cleveland man on Sunday and posting video of the slaying on Facebook. Stephens died of a self-inflicted gunshot wound while driving a white Ford Fusion near Buffalo Road and Downing Avenue around 11:10 a.m., police said."
Steve Stephens was spotted this morning by PSP members in Erie County. After a brief pursuit, Stephens shot and killed himself.

— PA State Police (@PAStatePolice) April 18, 2017
UK. Theresa May calls for special election in June: "It is with strong conviction that I believe it is necessary to secure a strong and stable leadership this country needs."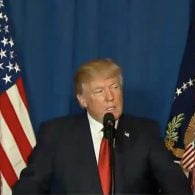 TAX DAY. The IRS on Donald Trump's refusal: "Nothing prevents individuals from sharing their own tax information. The IRS stresses that audits of tax returns are based on the information contained on the taxpayer's return and the underlying tax law—nothing else. The audit process is handled by career, nonpartisan civil servants, and we have processes in place to safeguard the exam process."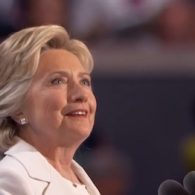 SHATTERED. New book is postmortem account of Clinton campaign: "Based on interviews with more than 100 unnamed sources from within Clinton's orbit—each account given under the condition that the tales would be told only after the final ballot was counted—the 480-page report relays the behind-the-scenes drama behind many of the Clinton campaign's most embarrassing blunders and unforced errors. More damning than any anecdote of petty infighting or a deadly devotion to data, however, is the book's verdict on the main reason for Clinton's loss: Clinton herself."
AWKWARD. CNN's Alisyn Camerota asks Georgia house candidate Jon Ossoff when he'll propose to his girlfriend.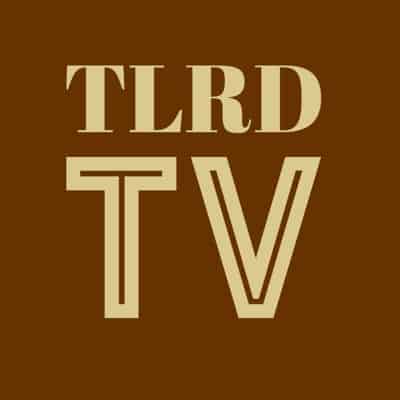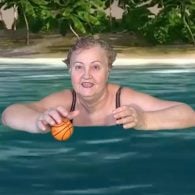 CHROMA KEY GRANDMA. Tatiana Subbotina, a 62-year-old retiree from Saint Petersburg, Russia, has become a YouTube star after learning how to use a green screen.
NJ. Cop fired for being gay will get $750K and his job back: "Matthew Stanislao was reportedly fired from the police department as patrol officer in October 2014 and filed the lawsuit a week later claiming a hostile work environment. Stanislao alleged that his colleagues made derogatory comments and made lewd gestures referring to his sexuality and that he was never recognized for his service, according to the report.
SIGN OF THE TIMES. Cameron Crowe profiles Harry Styles for Rolling Stone. "With an artist like Prince," he says, "all you wanted to do was know more. And that mystery – it's why those people are so magical! Like, fuck, I don't know what Prince eats for breakfast. That mystery  …  it's just what I like."
https://www.instagram.com/p/BTBs_uAFfj5/
BAD FOR TOURISM. Trump slump is real: "One study forecasts a 10.6 million decline in visitors this year and next. The drop — nearly 7% of expected travelers — will cost the U.S. economy more than $18 billion and about 107,000 jobs, according to Tourism Economics, a forecasting firm used by the industry. More than half of the lost business will be caused by reduced travel from Canada and Mexico. But experts say they are concerned about tourism declines from the U.K. and western Europe as well."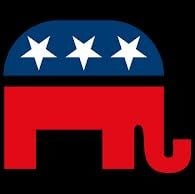 GERRIT LANSING. Top GOP strategist got $1 million payout from company he co-founded that collected online donations to GOP: "Republican operatives representing multiple GOP presidential and Senate campaigns said that Lansing pushed them to use the company he co-founded, Revv, to collect their online donations after he was hired for the top RNC job — and that he used the fact that the RNC was using his platform as a selling point. Lansing was subsequently named to a top role in Trump's White House. The controversy puts White House press secretary Sean Spicer in an awkward spot. As the RNC's chief strategist, Spicer denied to POLITICO in mid-2016 that Lansing had any financial stake in Revv."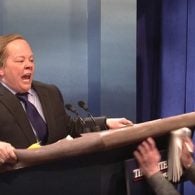 DROWSY SPICE. Sean Spicer never sees Melissa McCarthy's impressions of him because he's sleeping.
PENNSYLVANIA. Common-law marriages of same-sex couples must be recognized: "Years after one of the partners died, a state appeals court on Monday ruled that a same-sex couple had a legitimate common-law marriage decades before same-sex marriage became legal in Pennsylvania. The Superior Court ruling means that as the surviving partner, Michael Hunter has the same legal rights, including shared property rights, that any other widow or widower would have following their spouse's death."
PRINCE HARRY. I saw a shrink about the death of my mother: "It was 20 years of not thinking about it and two years of total chaos."
FACETIME SESSION. Lady Gaga chats with Prince William about mental health (starts at 1:50).
https://www.facebook.com/TheBritishMonarchy/videos/1449937715028054/
A STAR IS BORN. First still from the remake starring Lady Gaga.
https://www.instagram.com/p/BS_dVjhgm_0/
DICKLATTE. The Instagram barista with a special talent.
https://www.instagram.com/p/BSo_-pxF0vA/?taken-by=dicklatte
DON'T TREAD ON ME. Horse attacks an alligator.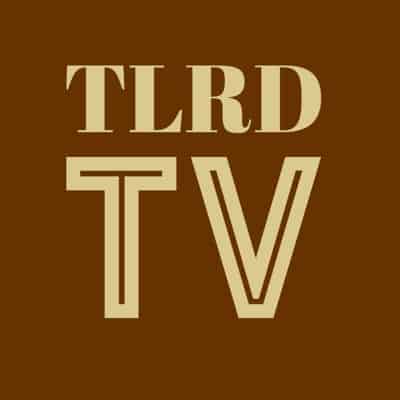 TOO HOT TUESDAY. Iddo.
https://www.instagram.com/p/BQyYrebFJ4W/?taken-by=iddobamf
https://www.instagram.com/p/BS931w-lj4g/?taken-by=iddobamf
https://www.instagram.com/p/BSzk8Kel1DL/?taken-by=iddobamf
https://www.instagram.com/p/BS2JFuuFnxY/?taken-by=iddobamf