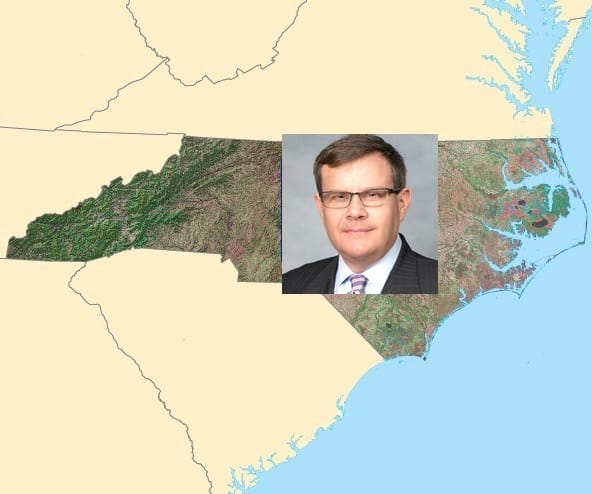 North Carolina House Speaker Tim Moore said on Wednesday that he won't allow the hearing of a bill which seeks to ban gay marriage in the state and defy the Supreme Court Obergefell ruling.
The bill's primary sponsor, Rep. Larry Pittman, R-Cabarrus, is a Christian minister. He refused to comment on the legislation he filed.
The bill's second sponsor, Rep. Michael Speciale, R-Craven, first denied that the bill would outlaw same-sex marriage in the state, then said that, since the constitutional amendment remains on the books despite the Supreme Court ruling, state lawmakers should "do something about it." He declined to say what action that should be, and he turned down an interview request, accusing reporters of misrepresenting his positions in earlier stories.
"There are strong constitutional concerns with this legislation given that the U.S. Supreme Court has firmly ruled on the issue," Moore said in a statement. "Therefore, House Bill 780 will be referred to the House Rules Committee and will not be heard."