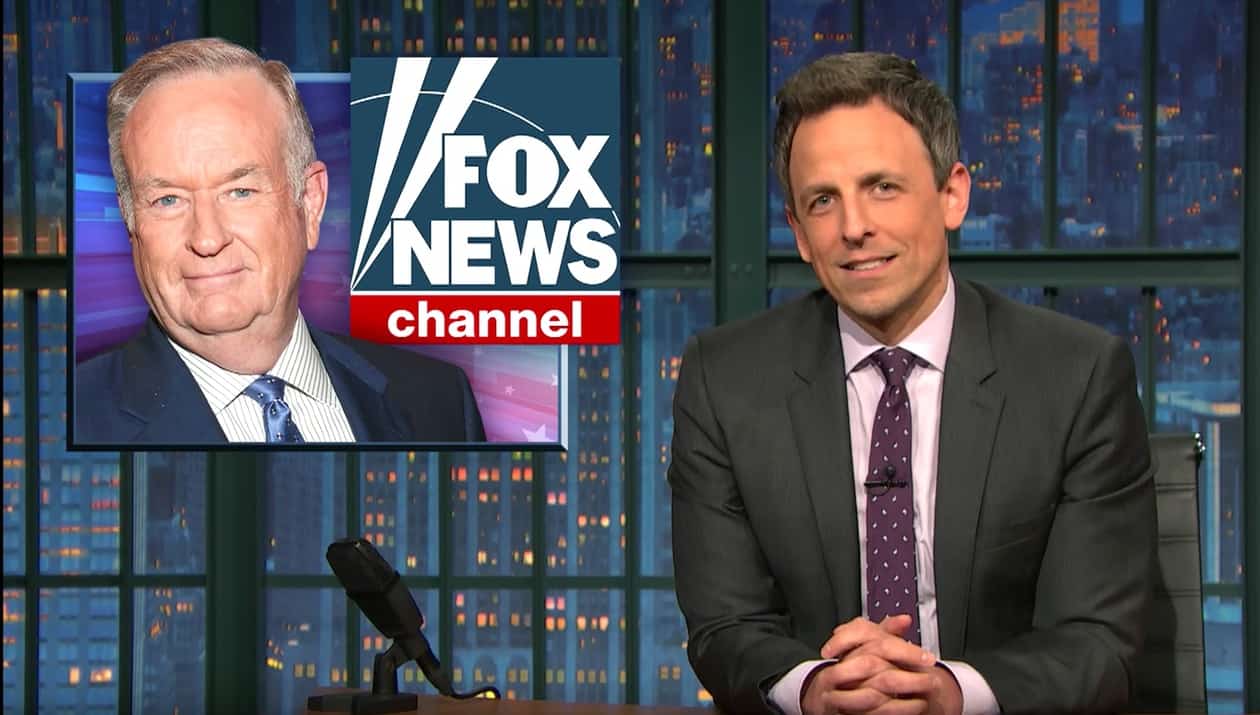 Seth Meyers looked at the "symbiotic relationship" between Donald Trump, Bill O'Reilly, and "state network" FOX News.
Said Meyers: "You probably have at least a passing familiarity with Fox News if you've ever visited an elderly relative or gotten drunk at a bar in a small-town Applebee's."
Meyers said it's natural for Trump to enjoy FOX News because of its "sycophantic coverage" of the president: "They give him glowing, unquestioning coverage and in return, he gives them unparalleled access."
"So Fox is basically the closest thing we have to state TV. In fact, the relationship between Trump and Fox News has turned into something of a mutual appreciation society, where they heap praise on one another. At one point Trump praised FOX & Friends and then that clip was played on FOX & Friends, where it blew Steve Doocy's mind. It was like Steve Doocy did a giant bong rip before doing that clip"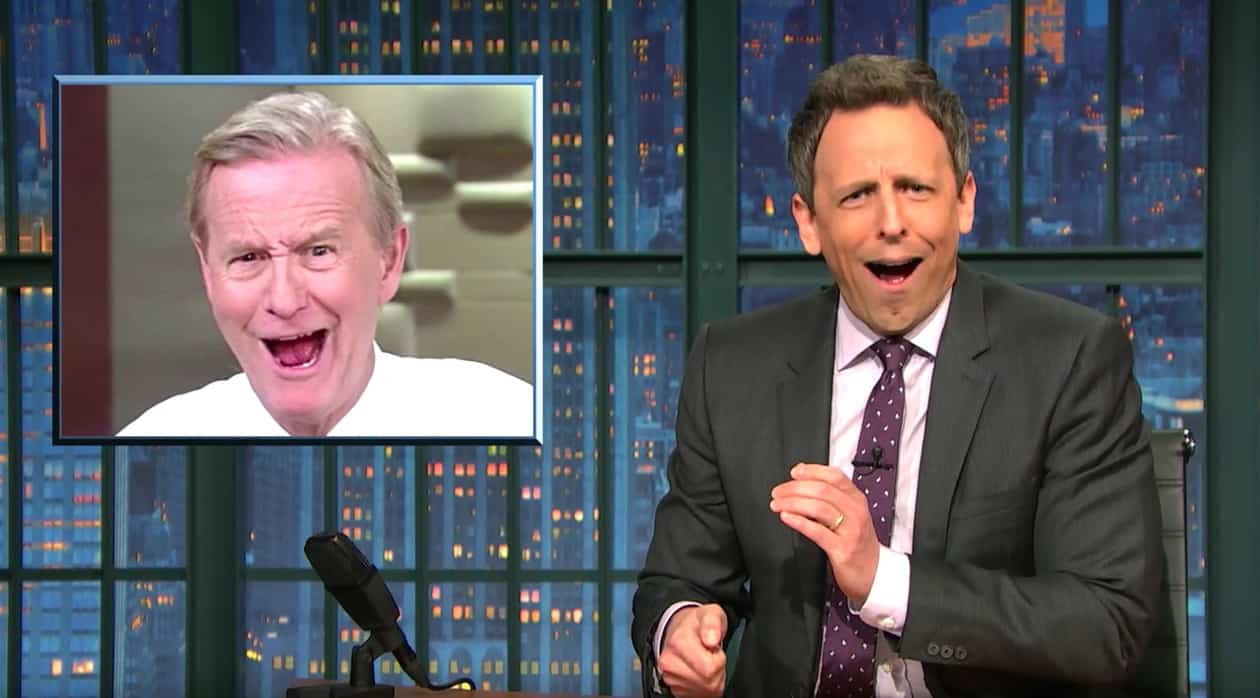 But there are exceptions to the sycophantic coverage, but Trump won't talk about those.
And then there's Bill O'Reilly, who is under fire as advertisers flee his program because of resurfaced sexual harassment claims.
"Soon the only advertisers left on his show are going to be Ivanka Trump's clothing line and Steve Bannon's skin worsener."
O'Reilly wouldn't play the Access Hollywood tape of Trump and Billy Bush because it was "crude guy talk" and now that makes perfect sense given O'Reilly's current situation.
And guess who spoke out to defend O'Reilly yesterday?
Watch:
https://www.youtube.com/watch?v=L3S8A9HRdLA