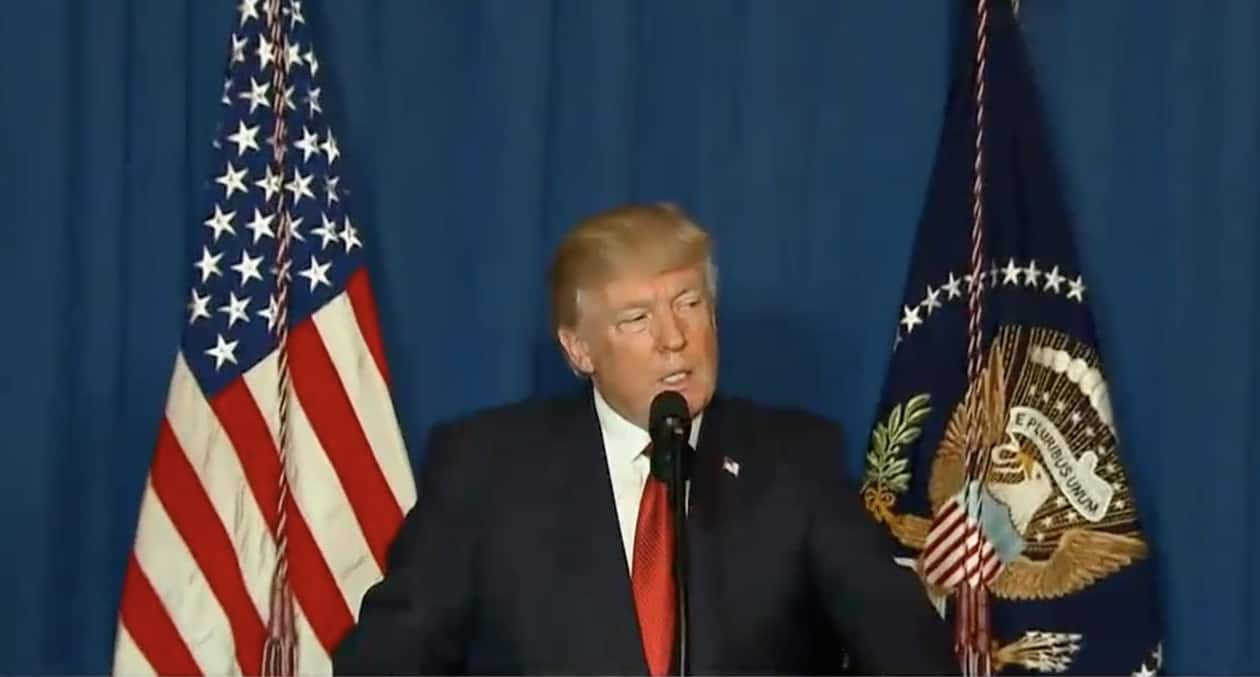 Donald Trump tweeted early Tuesday that "North Korea is looking for trouble" and encouraged China's help in dealing with them. "If not, we will solve the problem without them!  U.S.A."
Trump also said a "trade deal with the U.S." would be "far better for them" if they take care of North Korea.
https://twitter.com/realdonaldtrump/status/851766546825347076
https://twitter.com/realdonaldtrump/status/851767718248361986
U.S. stocks slid yesterday afternoon amid reports that China has massed troops on the North Korean border:
The benchmark averages have surrendered earlier gains on news that China has deployed 150,000 troops to the North Korean border, and the U.S. is considering further sanctions against Russia. The reports caused the S&P 500 to falter at trendline resistance at 2,370 and the Dow Jones Industrial Average to fall back to support at the 50-day moving average.
Growing citizen reports indicated today that China is preparing for trouble across its 1420km border with North Korea – its partially-estranged ally – by deploying troops.
Social media claims were given some added credence by an unusual online story in the Global Times that sourced entirely from South Korea's Yonhap newsagency its information about 150,000 extra Chinese troops being sent to the border region.
China's more mainstream media, usually led by state newsagency Xinhua, has not reported on this deployment.