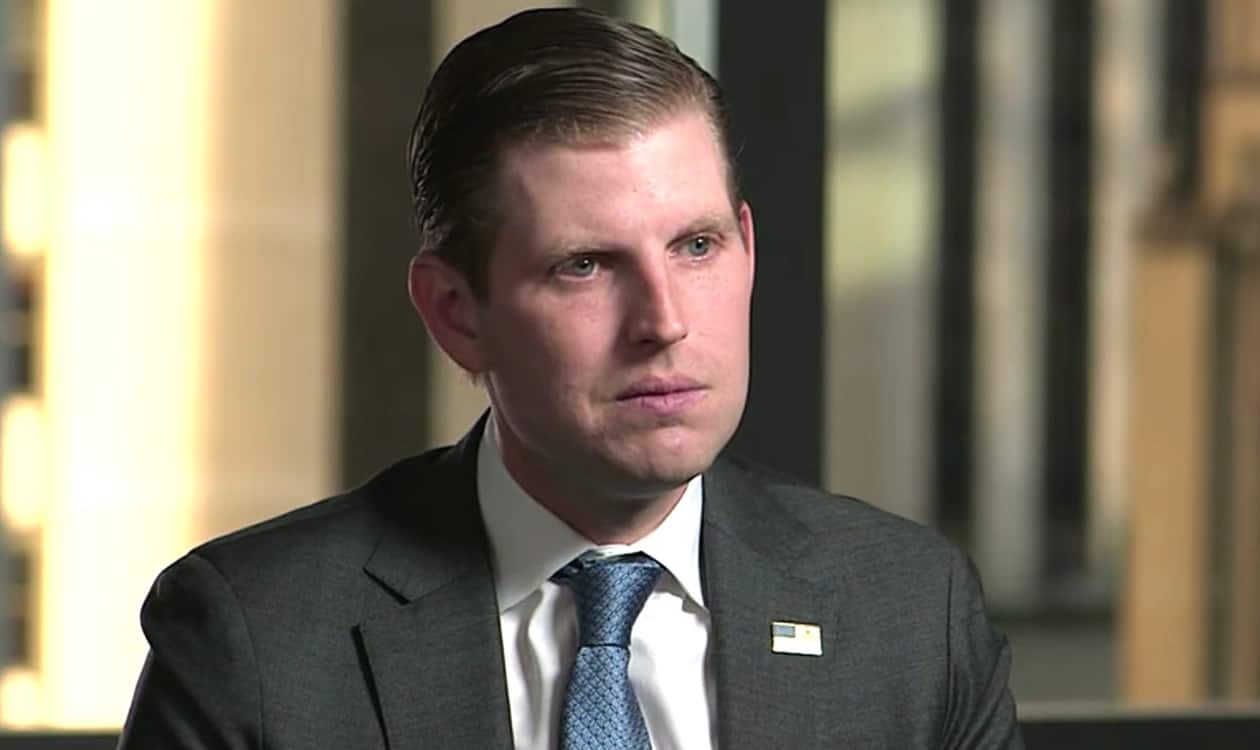 Eric Trump gave an interview to the UK telegraph from the clubhouse of the Trump Turnberry golf resort in Ayrshire, Scotland where he is overseeing a £200 million renovation.
The younger Mr Trump recently faced a barrage of criticism for arguing that nepotism was a "factor of life" but, instead of retracting this assessment, he goes further by arguing it was completely logical for his father to appoint him to look after the family's business interests.
"You trust the people who are closest to you. Who is he going to trust most to run a company? He is going to trust somebody who he trusts implicitly," he says.
"He knows I care about the family. He knows I care about the brand. He knows I deeply care about the properties, our amazing teams. And he knows I'm going to do everything I can humanly possible to take care of that.
"Is that nepotism? Absolutely. Is that also a beautiful thing? Absolutely. Family business is a beautiful thing. The same applies for Ivanka. Ivanka is by his side in Washington."
Trump goes on to argue that the children will speak truth to power and tell their father when he's crossing the line.
Read the full interview here.
The federal anti-nepotism statute reads:
"A public official may not appoint, employ, promote, advance, or advocate for appointment, employment, promotion, or advancement, in or to a civilian position in the agency in which he is serving or over which he exercises jurisdiction or control any individual who is a relative of the public official."
Writes NPR: "Congress passed the anti-nepotism law in 1967. It's widely perceived that the lawmakers who wrote the statute were motivated in part by President Kennedy's nomination of his brother Robert as attorney general. But the legislation was also directed at much lower-profile nepotism at the time. For example, it was fairly common for congressmen to hire their wives to work in their offices, and many lawmakers wanted to stop that practice."