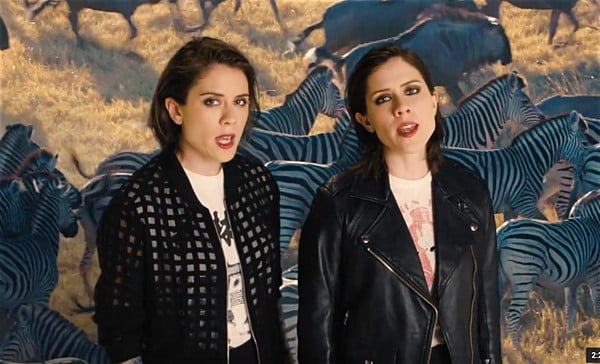 YouTube on Friday released a statement on its Creator Blog that it had made adjustments to it 'Restricted Mode' filter after receiving reports that the filter was hiding videos with LGBT content.
"Back in March, our community alerted us that our systems were not working as intended, in particular, that we were unintentionally filtering content from Restricted Mode that shouldn't have been," the video giant said. "After a thorough investigation, we started making several improvements to Restricted Mode. On the engineering side, we fixed an issue that was incorrectly filtering videos for this feature, and now 12 million additional videos of all types — including hundreds of thousands featuring LGBTQ+ content — are available in Restricted Mode."
This change comes after high-profile creators like Tyler Oakley and even mainstream artists like Tegan and Sara claimed their videos were blocked.
still not fixed. one of my recent videos "8 Black LGBTQ+ Trailblazers Who Inspire Me" is blocked because of this. i'm perplexed, @YouTube. https://t.co/MrGBmPum1a

— tyler oakley (@tyleroakley) March 19, 2017
Looking forward to @youtube fixing this restricted content issue ASAP! To our fellow LGBTQ content creators + LGBTQ friends MUCH LOVE TO U!

— Tegan and Sara (@teganandsara) March 19, 2017
The claims made the rounds after YouTuber Rowan Ellis posted a video on her channel a few days before Oakley and Tegan and Sara also expressed concern.
In response, YouTube released the following statement on March 19:
"We are so proud to represent LGBTQ+ voices on our platform—they're a key part of what YouTube is all about. The intention of Restricted Mode is to filter out mature content for the tiny subset of our users who want a more limited experience. LGBTQ+ videos are available in Restricted Mode, but videos that discuss more sensitive issues may not be. We regret any confusion this has caused and are looking into your concerns. We appreciate your feedback and passion for making YouTube such an inclusive, diverse, and vibrant community."
The revamped 'Restricted Mode' will continue to filter for drugs, alcohol, sex, violence, mature subjects and profanity.
The previously mentioned outspoken creators have yet to comment on the change.