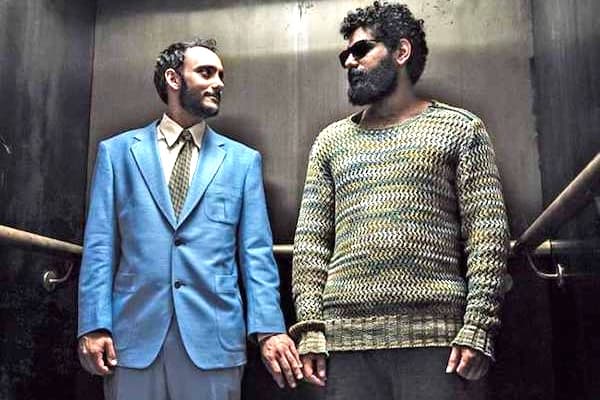 Move over Sense8, Starz' American Gods might be out to steal your thirsty thunder. Critics are sounding off the new show's third episode, which apparently "has the single hottest and most pornographic gay sex scene ever put on mainstream television."
https://twitter.com/abrahamjoseph/status/854301996328923136
Among its other merits, "American Gods" has the hottest gay sex scene I've seen on TV since "Sense8," maybe ever. It made my palms sweat.

— Matt Brennan (@thefilmgoer) April 19, 2017
The new series, adapted from Neil Gaiman's 2001 novel of the same name, tells the story of a battle between old and new gods in an American setting and will reportedly feature a steamy sex scene between Omid Abtahi, who plays a young Muslim man named Salim living in New York, and Mousa Kraish, who plays a spiritual messenger, or jinn, disguised as a taxi driver, HuffPost reports.
In an interview with Out magazine, Kraish talked about how historic and momentous the scene is: "Now, more than ever, that story is incredibly powerful. The sex scene is so intense and intimate," he said. "I don't think anything like it has ever occurred on TV." Kraish will reportedly be fully nude for the scene.
Kraish wasn't the only person to note the novelty and importance of the scene, however. The show's executive producer and co-creator Bryan Fuller said the scene is noteworthy because it features two gay Muslim characters.
"[It] was not a small feat for two gay Muslim characters to have a beautiful, sophistical, sexual experience," Fuller told Showbiz 411, adding the he teamed up with the show's other co-creator Michael Green to show "what it's like to take a god inside you."
If you need us, we'll be setting our DVR.
Image: Starz network.