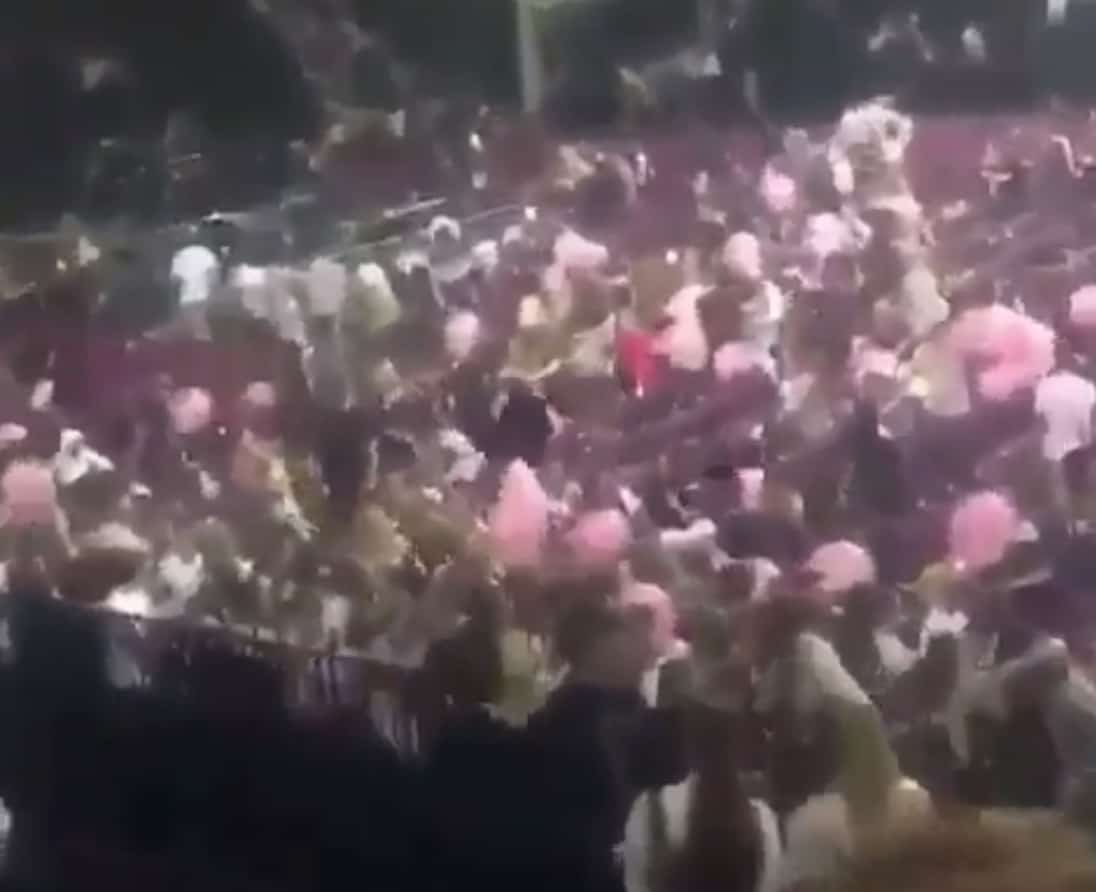 Police are responding to multiple fatalities after a series of explosions at the UK's Manchester Arena where an Ariana Grande concert had taken place. The explosions took place at approximately 10:40 pm shortly after the concert had finished.
UPDATE: Preliminary reports say at least 20 dead and hundreds injured.
NBC News: Preliminary report of at least 20 dead, hundreds injured following reports of possibly two explosions at Manchester Arena

— Jesse Rodriguez (@JesseRodriguez) May 22, 2017
NBC NEWS SPECIAL REPORT https://t.co/N2lOT9C8KS

— NBC Nightly News with Lester Holt (@NBCNightlyNews) May 22, 2017
UPDATE 2: Police report 19 dead and 50 injured. A suicide bomber likely caused the detonations.
Said one witness to the Manchester Evening News:
"The lights came on after the gig and people were starting to leave. As I turned to the left there was an explosion. It was about 40ft behind us near one of the exits. We just thought it was people messing about then it happened again. Another explosion sounded. Then we saw the smoke. Everyone just fled. Some people were injured. We saw blood on people when we got outside. People were just running all over the place. People have said it was a speaker or balloons but it wasn't. It was explosions."
Developing…
Alleged videos of the venue showed people running and panicking:
#LOÚLTIMO:
-Varios muertos y heridos.
-Una explosión confirmada.
-Se desconoce el motivo. #Manchester, #ArianaGrande, #Inglaterra pic.twitter.com/ose2F8yipi

— El Mundo Al Segundo (@MundoAlSegundo) May 22, 2017
Video shows chaotic scene outside Manchester Arena amid reports of explosion, deaths after Ariana Grande concert. https://t.co/zEacQKaVwV pic.twitter.com/XoTQ1ufEeC

— ABC News (@ABC) May 22, 2017
EXPLOSION AT MANCHESTER ARENA AND EVERYONE RAN OUT SO SCARY😭 pic.twitter.com/pJbUBoELtE

— 🦇🧛🏻‍♀️⚰️ (@hannawwh) May 22, 2017
The police released a statement:
Police statement on incident at Manchester Arena pic.twitter.com/gaKASukx9a

— Greater Manchester Police (@gmpolice) May 22, 2017