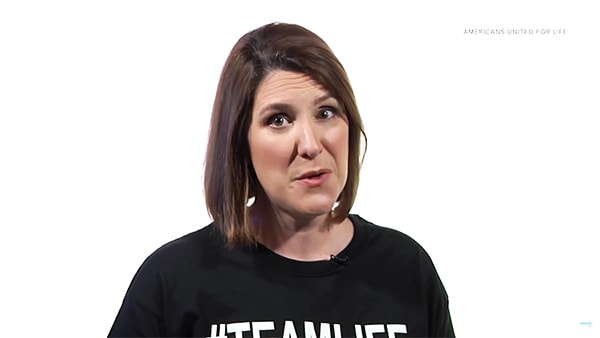 Charmaine Yoest, the recently appointed assistant secretary for public affairs at the Department of Health and Human Services, was already noted for virulently anti-choice views, having run an organization that aggressively sought to roll back abortion access nationwide, but she has also been revealed to have been vocally hostile with her anti-trans and anti-LGBTQ views.
In blog posts she and her husband, Jack Yoest, a Catholic University of America professor, jointly published at the URL charmaineyoest.com, the Yoests were scathingly dismissive of transgender identity:
[The posts] include transphobic language and referred to transgender people as "crazy," labeled transgender people "creatures," and referred to medical care for transgender people as "a joke."
The Yoests in a 2008 blog post claimed that McDonald's "promotes the homosexual lifestyle" and encouraged readers to send an open letter to McDonald's corporate leadership. "Parents should ask if McDonald's will embrace open unisex restrooms where transgenders and transvestites and cross-dressers can have proximity to the wee ones," Yoest wrote.
Many of the blog's more inflammatory posts have since been removed.
One of these posts included this charming aside:
"And please don't ask me about transgender: If you take a meat cleaver to your manhood, there would probably not be a fit between us. Because you would be crazy."
This disturbing history of derisive and transphobic statements has caught notice:
Mara Keisling, executive director of the National Center for Transgender Equality, said in a statement that Trump seems to seek out those who have made transphobic statements.  "It's almost as if President Trump is trying to find people who say the most mean, spiteful, hateful things about transgender people to fill roles in his administration," Keisling said.
Yoest in a 2006 appearance on Fox News said transgender people suffer from a "disorder" and claimed that people who seek to have their birth certificate match their gender identity are "attempting to change reality."
Yoest's outspokenness has continued into current contested issues like the so-called bathroom bills which have proliferated in conservative states:
Yoest in a February appearance on CNN defended so-called bathroom panic bills by saying that anti-transgender bills are intended to ensure "safe spaces for young women and girls in locker rooms, in bathrooms," despite no evidence to support that claim.
The Trump administration has already made clear it is not a friend to transgender individuals. This high-profile appointment fits neatly into that unfortunate stance.