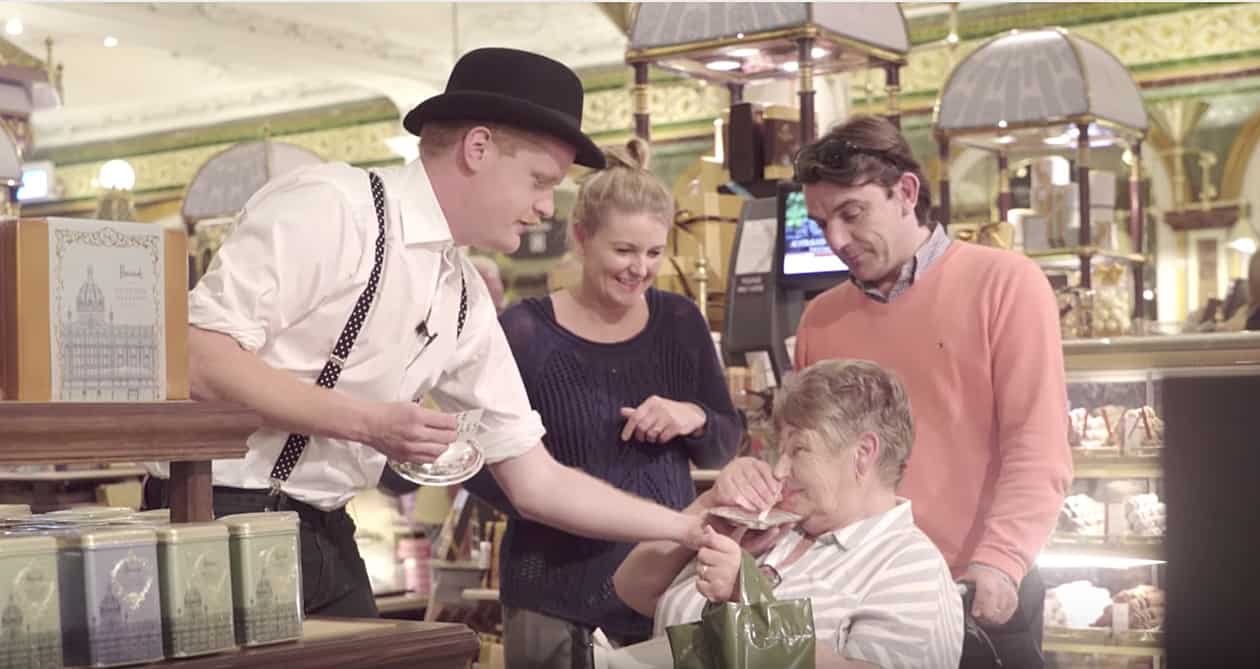 London's iconic luxury department store Harrods sells just about anything you're looking for, and once sold uncut cocaine as a miracle remedy for the common cold until it was discovered to be dangerous and criminalized about 100 years ago, according to actor Callum Padgham.
Said Padgham: "Cocaine is still off the shelves at Harrod's. However, no matter how far I looked, I couldn't find any local regulation ruling out a humble free sample."
So Padgham headed over to the store to see who wanted to try some out.
Watch: