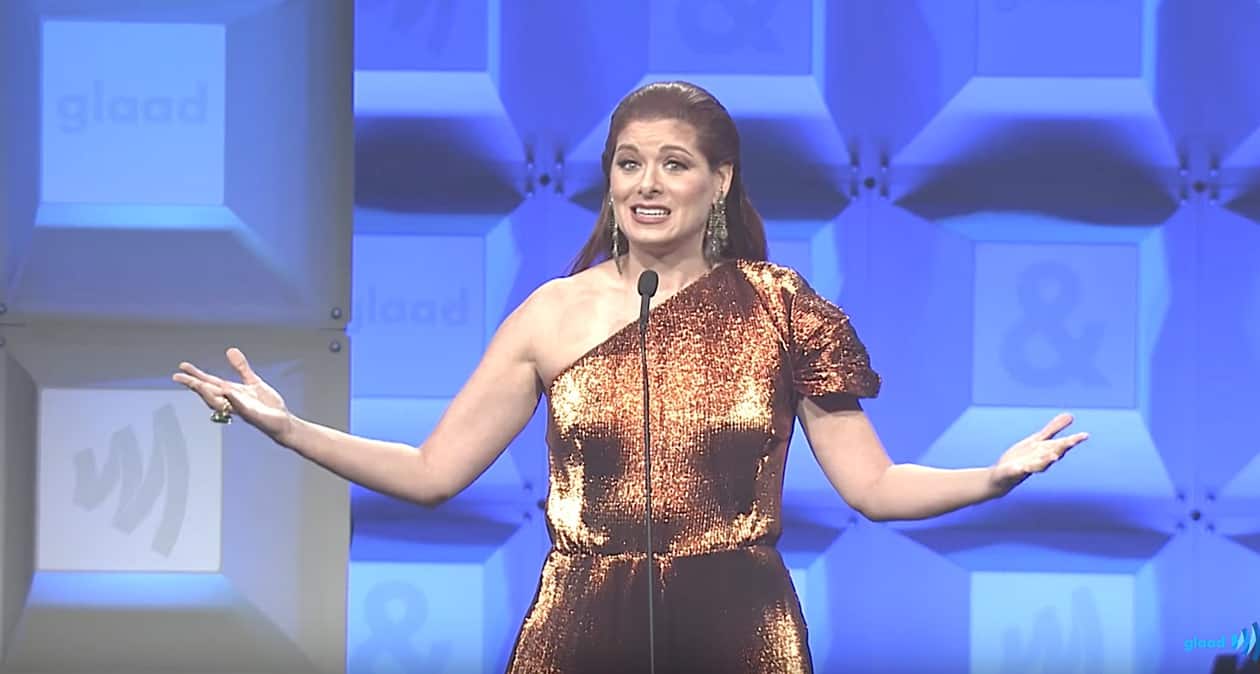 Debra Messing ripped the Trump administration and, specifically, Trump daughter Ivanka, in a speech after being honored at the 2017 GLAAD Media Awards in New York City on Saturday night May 6.
Messing's speech immediately got political after talking about the return of WIll & Grace in September.
Said Messing: "It's time to make America gay again! I mean, someone's gotta take down Mother Pence. Talk about a low-hanging fruit!"
"Things are getting dire. This year has sucked. Our democracy and humanity have been under attack. But unless your are an unenlightened straight cisgender white male, you are a target. That makes us all a target. Right now, there is a very bad and very orange man in our White House … at least a few days a month."
Messing then gave out the number of the Congressional Switchboard in DC and urged attendees to call it every day.
"We are fighting for the soul of our country. Don't get discouraged. The resistance has accomplished more in the first 100 days than the president has in his."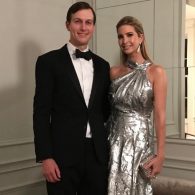 But then Messing had a direct appeal to someone, "the Secretary of State Ivanka Trump."
Said Messing:
"Ivanka, girlfriend, whaddaya doin'? C'mon, it's me, Deb — let's talk for a second one Jewish mother to another. It is not enough to simply say that women's issues are important to you. It's time to do something."
Messing added: "Ivanka, you can change the lives of millions of women and children just by telling your dad stories about real people who are suffering. Don't let him separate immigrant mothers from their American-born children, don't let him take health care away from women who need it, don't allow him to make trans kids like Gavin [Grimm] fight in court for their basic human dignity.
And there was more:
"Ivanka, please, please stop blindly defending your father and start defending what you say you believe in. You can't just write #womenwhowork and think you're advancing feminism. You need to be a woman who does good work — #saywhatyoumeanandmeanwhatyousay. Ivanka, we know you love the guy who does your hair color. It's good, by the way. So do right by your colorist. And by all of us. Imagine how you'll feel sitting at Passover seder if you can tell your children that you fought for justice and freedom. It will make you feel richer than owning all the skyscrapers and golf courses in the world. The country wants to support you. And as a bonus, if you get Steve Bannon out of your dad's office, I bet we'll put you back in Nordstrom's!"
Watch: