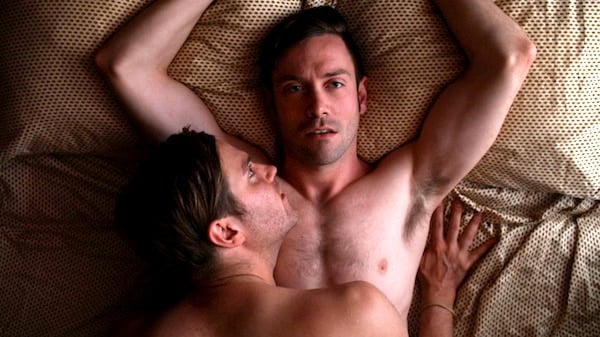 The beloved web series EastSiders is coming back for a third season.
After two wildly compelling seasons chronicling the fraught relationship between Cal (creator Kit Williamson) and Thom (Van Hansis), this season of the Emmy-nominated series sends the pair on a road trip from New York to California.
In addition to writer-director Williamson (Mad Men) and Hansis (As the World Turns), season three also features the return of cast members Constance Wu (Fresh Off the Boat), Stephen Guarino (Happy Endings), Willam Belli (RuPaul's Drag Race), Traci Lords (Crybaby), Jonathan Lisecki (Gayby), Brianna Brown (Devious Maids), Matthew McKelligon (You're Killing Me) and John Halbach. More exciting cast announcements are expected in the coming weeks.
The new season was filmed on-location in New York, New Jersey, Pennsylvania, Ohio, Indiana, Illinois, Minnesota, Wisconsin, Iowa, South Dakota, Wyoming, Montana, Idaho, Oregon, Nevada and California, but producers are seeking an additional $60,000 in crowdfunding for additional shoot dates and post-production. The series' first two heart-breaking (and darkly hilarious) seasons successfully raised $178,000 previously.
To support the new season, visit www.eastsiderstheseries.com. You can stream seasons 1 and 2 of EastSiders now on Netflix.