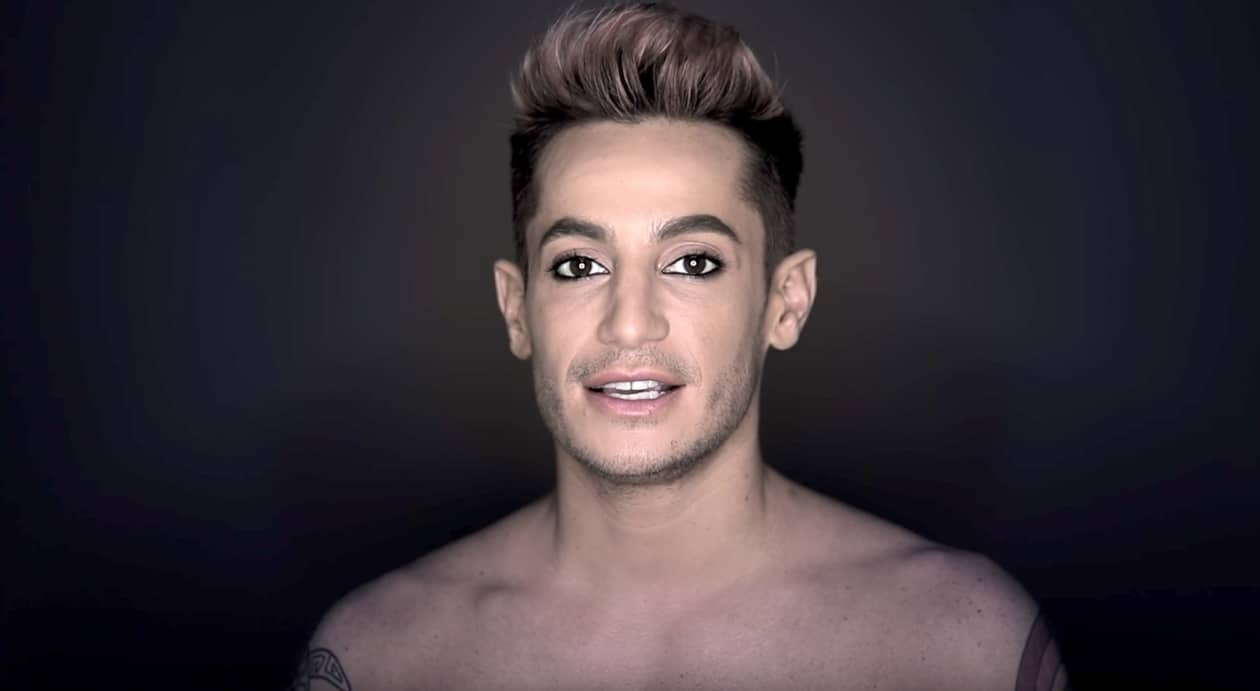 Frankie Grande, former Big Brother housemate and brother to pop star Ariana Grande, has released his first single "Queen".
I'd been on Broadway twice. I was in Mamma Mia and then Rock of Ages. The last thing that I sang — eight shows a week — was rock. David Bowie has always been my vocal inspiration ever since I was a child. I was singing [sings Bowie's "Magic Dance"] "dance, dance, dance magic dance…" I just wanted to be David Bowie so badly. I loved his love of make-up and glam. Oh my god, Labyrinth was the anthem to my life.
So rock — glam rock in specific — is naturally the thing I gravitated towards. And it's naturally theatrical, so I think it works out. Glam rock always has a story to tell, and has that powerful voice with a little hint of libretto. I kind of just was myself, and a large part of myself has been trained for Broadway.
Watch: