TRUMP GOLF COURSES AND RUSSIA. Eric Trump denies Russia funded his father's courses: "'It's a recollection from some guy three years ago through a third person,'" the president's son told The Post, in reference to an interview that golf writer James Dodson gave to the Boston public radio station, WBUR-FM, about the alleged backing from Moscow. Excerpts from the sit-down, which aired Friday, were featured in a story on the station's website. 'We own our courses free and clear,' Eric said, insisting that the report was 'categorically untrue' and 'complete garbage.'"
ADELE. She's old.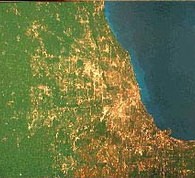 BOYSTOWN. How Chicago's gay neighborhood was shaped. "Even though it's not the only Chicago gay enclave, the neighborhood has played a central role in the LGBTQ community's struggle for legal equality and social acceptance. It's been home to many successful businesses and has been at the center of important civil rights battles. But as it has grown, the neighborhood has struggled to be a place where all members of the community feel included."
MY BROTHER'S KEEPER. Looking back at an iconic Mary Tyler Moore Show episode.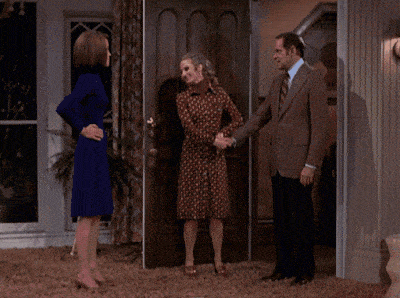 SAVANNAH. Georgia city to get LGBT community center.
DETROIT. Man pleads guilty in shooting of transgender woman: "Jason L. Hogan pled guilty on Wednesday to two charges, court records show: assault with intent to commit murder, and possession of a firearm in the commission of a felony. He will be sentenced on May 17 before Judge Paul Cusick in Wayne County Circuit Court."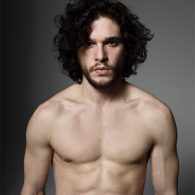 SANTORINI. Jon Snow is flaunting his abs on the Greek island.
GEORGE WILL. Washington Post columnist joins MSNBC, NBC News: "Will's deal formalizes his relationship with MSNBC, where he has been an increasingly frequent guest since January. Will became a cable news free agent once Fox News declined to renew his contributor contract after the 2016 election."
HAWAII. Popular Waikiki gay nightclub Fusion closing: "The club is one of the oldest LGBT nightclubs in Waikiki. Opened in 1989, Fusion has been a hot spot for weekend club-goers for over 28 years. One employee, who has worked there for over 23 years, says the club has become his second home. "
CEUTA. LGBT asylum seekers face abuse in Spanish enclave: "The report establishes that 70 to 80 asylum seekers are hosted at the Migrant Temporary Stay Centres (CETI), of whom at least 10 have applied for asylum based on persecution relating to their sexual orientation or gender identity. Testimonies from LGBT asylum seekers reveal incidents of verbal abuse and psychical violence committed by inhabitants of the Centres as well as the local population."
NEW ZEALAND. Rugby League players face charges after snorting cocaine outside gay nightclub.
BEST KISS. Moonlight won at the MTV Movie Awards.
"This represents more than a kiss." Congratulations, @AshDSanders + @JharrelJerome: #MTVAwards pic.twitter.com/1OgggRdoky

— MTV NEWS (@MTVNEWS) May 8, 2017
GAY GAMES. Hong Kong's bid is a bid for equality in Asia: "Hopefully for those nine days Hong Kong will see lots of people holding hands together, maybe kissing, and actually realize it's OK to be different."
MALE MODEL MONDAY. Christian Bordin. More here.
https://www.instagram.com/p/BOp2Lt2A4KD/?taken-by=christian_bordin
TRAILER OF THE DAY. Wonder Woman – final.
SKIPPER OF THE DAY. This guy really knows how to skip rope.
MONDAY MUSCLE. Max Souza.
https://www.instagram.com/p/BTvIFoyl3aN/?taken-by=maxs_souza_92
https://www.instagram.com/p/BQfyXVjDmZb/?taken-by=maxs_souza_92
https://www.instagram.com/p/BTIHqLFFHsd/?taken-by=maxs_souza_92