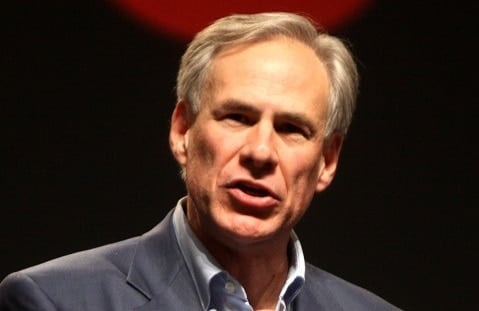 Business leaders representing Apple, Google, Facebook, Amazon, Salesforce and other companies have written to Texas Governor Greg Abbott urging him to veto an anti-transgender "bathroom bill."
According to The Verge, the proposed law would require transgender students to use restrooms that match the gender listed on their birth certificates. Abbott has said he wants to pass the bill before the Texas legislature adjourns at the end of May.
Today CEOs @tim_cook @MichaelDell @finkd @ChuckRobbins @sundarpichai @MegWhitman @GinniRometty asked @GregAbbott_TX to end discrimination. pic.twitter.com/a3GF9AFsdR

— Marc Benioff (@Benioff) May 29, 2017
In a May 27th letter, the executives said the "passage of any discriminatory legislation" in Texas would be "bad for our employees and bad for business."
The letter reads in part:
"As large employers in the state, we are gravely concerned that any such legislation would deeply tarnish Texas' reputation as open and friendly to businesses and families.
"Our ability to attract, recruit and retain top talent, encourage new business relocations, expansions and investment, and maintain our economic competitiveness would all be negatively affected.
"Discrimination is wrong and it has no place in Texas or anywhere in our country. Our perspective is grounded in our values and our long-held commitment to diversity and inclusion."
Last year, Abbott called for a national convention to pass nine amendments to the Constitution, several of which would undermine marriage equality and LGBT rights.