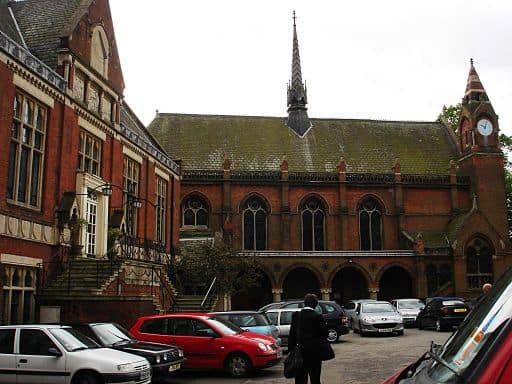 North London private school Highgate School announced that its drawing up plans to create gender-neutral uniforms in response to an increasing number of students questioning their gender identity, the Sunday Times reports.
Adam Pettitt, head of Highgate School, told the Times that if the plan helps some students "feel happier and more secure in who they are, it must be a good thing."
In the school's current uniform system, girls are allowed to wear skirts or pants, but boys are only permitted to wear pants.
However, Highgate already allows students to ask that they be addressed by the name that matches their gender identity, the Telegraph reports. Roughly half a dozen students have already done so and one biologically male student has been permitted to wear a dress, the Telegraph added.
This new change has earned praise from a number of pro-LGBT organizations, HuffPost reports.
"We welcome all efforts to ensure all young people feel included and accepted for who they are when at school," a spokesperson for the LGBT charity Stonewall said. "This move signifies Highgate School's support for a world where all people are accepted without exception."
Susie Green, CEO of Mermaids UK, which works to bring awareness to gender nonconformity in children, also applauded the decision.
"As an example of what all schools should be doing this is excellent," she said told HuffPost. "It sends a very strong message of inclusion to students."
The decision was also met with backlash from online followers as well as former Highgate students, Pettitt told the Telegraph.
"They write in and say if you left children to their own devices they would grow up differently and you are promoting the wrong ideas," he said.
You can see some example of the online backlash below:
Skirts for boys. In other news Britain continues to decline. @P4V3D4RK3R @PrisonPlanet @britishbullybee https://t.co/JBzNEp3D9S

— Deplorable me (@GT_bd1986) May 14, 2017
#Highgate school takes leave of its senses. https://t.co/3y6zBOkz4u

— DCWGreen (@dchassocks) May 15, 2017
"This generation is really questioning being binary in way we look at things."

This generation needs to wise up.https://t.co/yKeqWCYCMc

— Yes Brexit (@YesBrexit) May 15, 2017
Highgate isn't alone in the policy, however, the Telegraph reports. 
St Paul's Girls' School reportedly also has a gender identity policy that lets its students express themselves as male. The Telegraph added that the Girls' Schools Association counseled its members schools to adopt the word "pupils" rather than "girls" and Brighton College also replaced its 170-year-old uniform with a gender neutral one in January.
In June 2016, the Telegraph reported that 80 state schools were adhering to government-funded gender neutral uniform policies that allowed boys and girls to wear both pants or skirts.
Photo by Lucho22 at en.wikipedia licensed under CC BY 2.5.