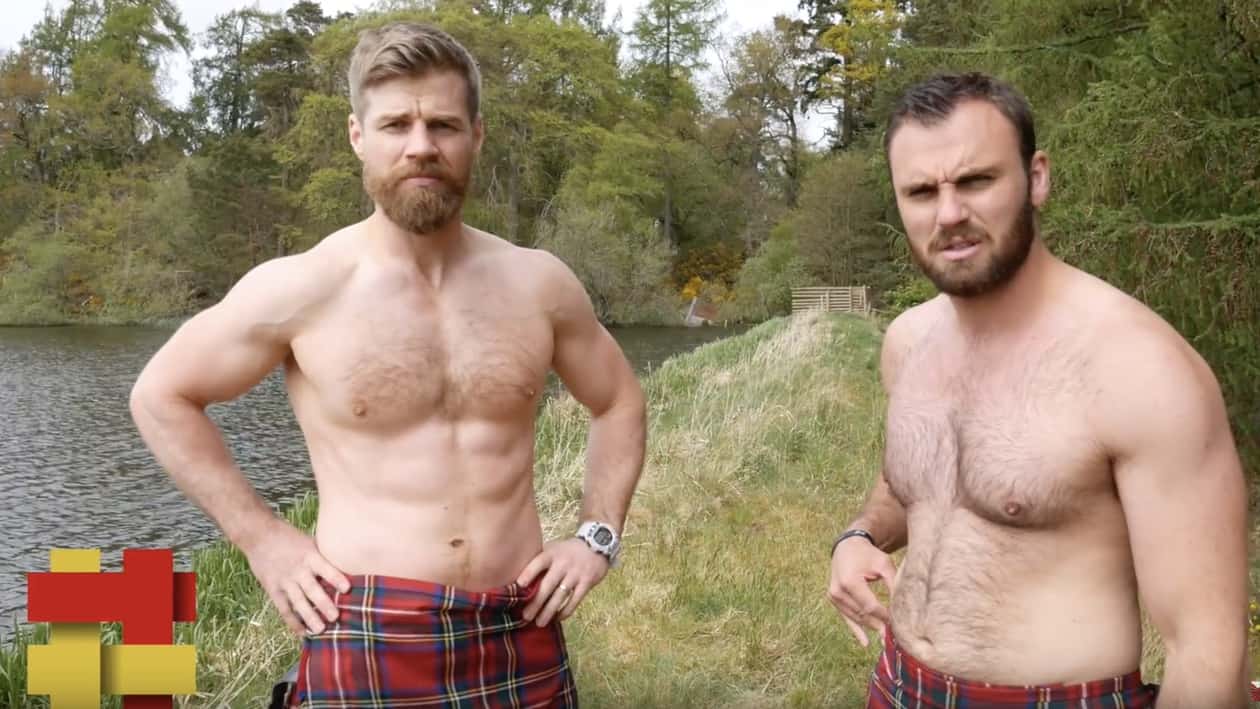 The Kilted Coaches are in high def.
Stephen and Rab are on location in the Scottish wilderness with a set of brand new cameras to work on their abs. Now you can see them plank away to their heart's content, and plank away with them if you wish and put your core to the test.
And once again, they've got a (work-unfriendly) treat for you at the end.
"That was weird."
Watch:
https://www.youtube.com/watch?v=wkdn1GRm3Zk