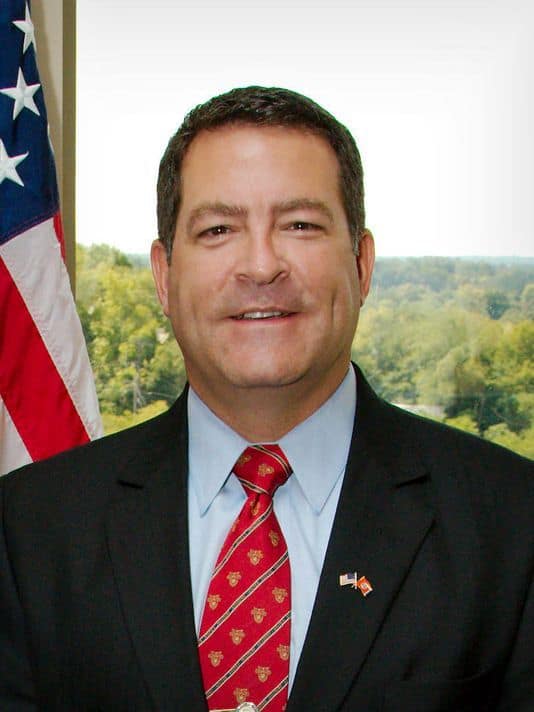 Anti-LGBT Tennessee Senator Mark Green has withdrawn from his nomination as Army Secretary, citing attacks on his Christian beliefs.
Green's statement:
JUST IN: President Trump's pick for Army Secretary, Mark Green, withdraws his nomination pic.twitter.com/9dLo77iqro

— NBC News (@NBCNews) May 5, 2017
In late April, 31 House Democrats sent a letter to Senate Armed Services Committee Chair John McCain urging the Senate to reject Green over his history of attacks on LGBT people.
"LGBT soldiers are willing to make tremendous sacrifices to protect our rights and freedoms," the lawmakers wrote in a letter. "It would be deeply disrespectful to their service to appoint a secretary of the Army whose history of homophobia and transphobia makes it clear that he is not willing to do the same for them."
Thirty-one House Democrats signed the letter, including Rep. Joseph P. Kennedy III, chairman of the Congressional Transgender Equality Task Force. None of the letter's signers are from Tennessee.
…Multiple LGBT groups have denounced Green's nomination, calling him "a social issues warrior" who has worked to undermine LGBT rights at every turn. One of the groups, GLAAD, has released audio from a radio program in which Green, discussing transgender bathroom issues and ISIS, said his responsibility as a state senator was to "crush evil."
Mark Green, @realdonaldtrump's Sec of Army nom has terrible record of hate. We've signed on to oppose him. #WeObjecthttps://t.co/nyUwcv2F87 pic.twitter.com/k9xGHsomHO

— Lambda Legal (@LambdaLegal) May 5, 2017
https://twitter.com/kfile/status/860239843812671488