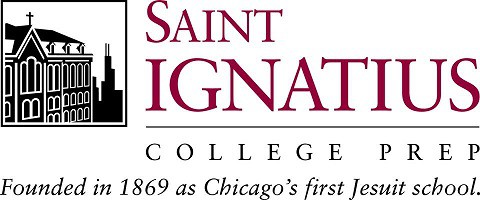 A teacher at a private Catholic high school in Chicago alleges he was fired after he was outed and harassed by students who found his online dating profile.
Matt Tedeschi, who taught religious studies at St. Ignatius College Prep, said a group of students outed him to the rest of the school and harassed him about his sexual orientation in the classroom and on social media.
Tedeschi said that he spoke to school administrators about the harassment by students and discussed the matter with the students but no action was taken.
After DNAinfo report, St. Ignatius College Prep officials deny that the firing of teacher was because he was gay https://t.co/8vdYUTsrEf pic.twitter.com/rsF3mICjm3

— Block Club Chicago (@BlockClubCHI) May 18, 2017
According to DNAinfo, in April 2016, one of Tedeschi's students wrote on Twitter: "Let's not forget I have screenshots that can end you." The student attached a photo from Tedeschi's dating profile.
Tedeschi said:
"It just completely undermined my authority as a teacher and made me feel small. This unnecessarily pitted me against my students, which never should have been the case."
In March, the principal informed Tedeschi that the school was not going to renew his contract. He was given the opportunity to finish out the school year but the school later called him to say that his employment was being terminated immediately. In exchange for the remainder of his salary for the semester, school administrators urged him to sign a nondisclosure agreement. However, Tedeschi declined.
According to the paper, the school cited "poor judgement" in posting a shirtless photo as a reasoning for letting Tedeschi go.
Arguing that he was fired because his sexual orientation, he said:
"In this place that prides itself on being a value-based school and teaches us to care for the vulnerable and marginalized, it's precisely the same religious basis that allows horrible harassment to take place."
In a statement released yesterday, the school said Tedeschi was not fired from school because of his sexual orientation. Spokesman Ryan Bergin said:
"Saint Ignatius College Prep must respect the confidentiality of the term of employment of its present and former faculty and staff members.
"Although I cannot comment on Mr. Tedeschi's claims regarding his prior employment at Saint Ignatius College Prep, I can assure you that he was treated fairly at all times by the administration of the school, and we wish him all the best in his future career."
Tedeschi has since been exploring legal options to fight his termination.
The St. Ignatius diversity policy refers specifically to "ethnicity, race, language, religion, gender, socioeconomic background, sexual orientation, body image, appearance, personality, intellectual ability, physical ability, and political beliefs."