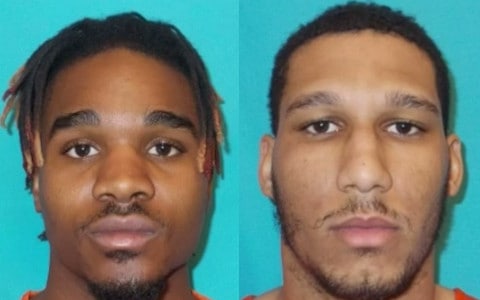 Four Texas men have been indicted on federal hate crime and conspiracy charges for targeting gay men using Grindr.
A grand jury returned an 18-count indictment against Anthony Shelton (19) Nigel Garrett, (21), Chancler Encalade (20), and Cameron Ajiduah (20) for four separate home invasions in Plano, Frisco and Aubrey between January 17th and February 7th.
Four Frisco Men Charged with Hate Crimes After Gay Men Targeted in Collin, Denton counties @NBCDFWhttps://t.co/iGSH8vjA5V

— Homa Bash (@HomaBashWEWS) May 11, 2017
According to CBS, the defendants used Grindr to falsely identify as a gay man and arrange to meet at the victim's home.
NBC DFW reports that the accused assaulted the victims, restrained them with tape, and used anti-gay slurs.
The four men have also been charged with conspiracy, kidnapping, carjacking and possession of a firearm in furtherance of these crimes.
North Texas Gay and Lesbian Alliance President Jeanne Rubin said:
"You can be scared as a homeowner if your neighbor is robbed, but it's different if you feel like you're being targeted for some reason and in this case a whole community can feel like they're targeted."
The hate crime counts carry a maximum statutory penalty of life in prison. An indictment merely establishes probable cause. The defendants are presumed innocent unless proven guilty.
Watch an NBC report below.
""