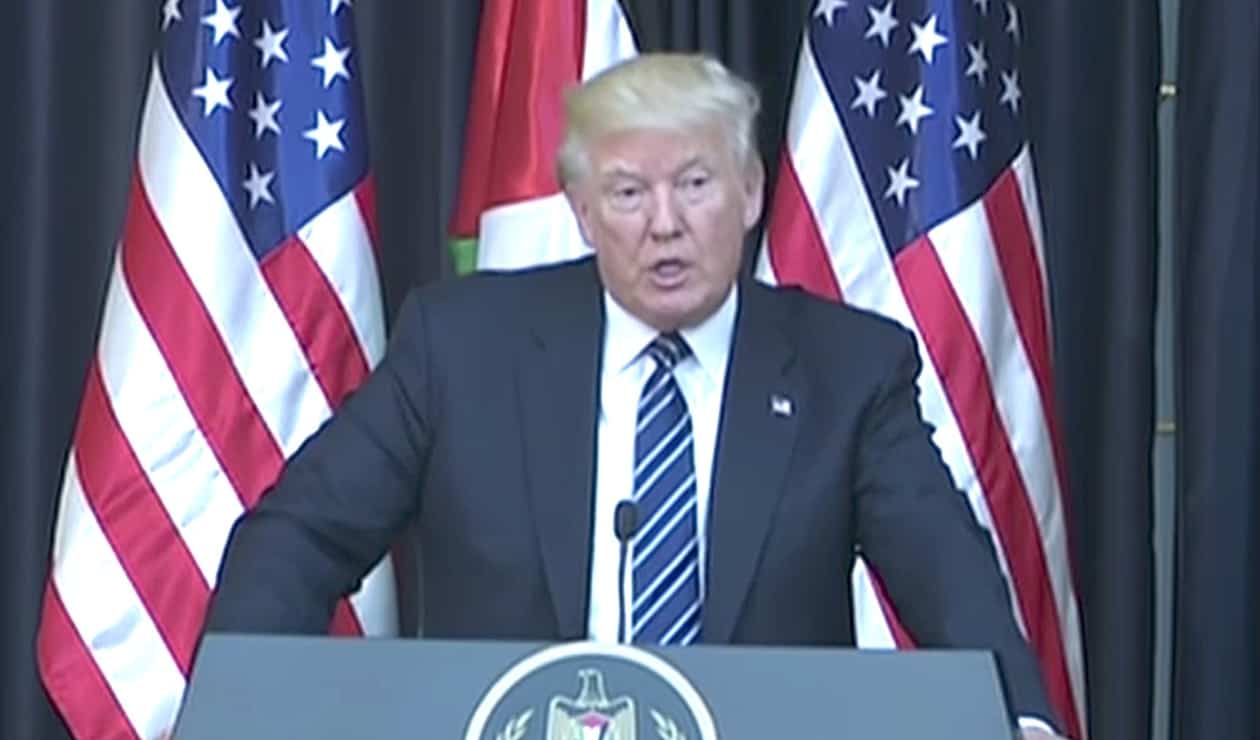 Donald Trump condemned "evil losers" who carried out the bombing in Manchester while speaking at an event with Mahmoud Abbas, President of the Palestinian Authority.
Said Trump of the terrorists:
"I won't call them monsters because they would like that term. They would think that's a great name. I will call them, from now on, losers, because that's what they are. They're losers. And we'll have more of them. But they're losers. Just remember that.
Watch: