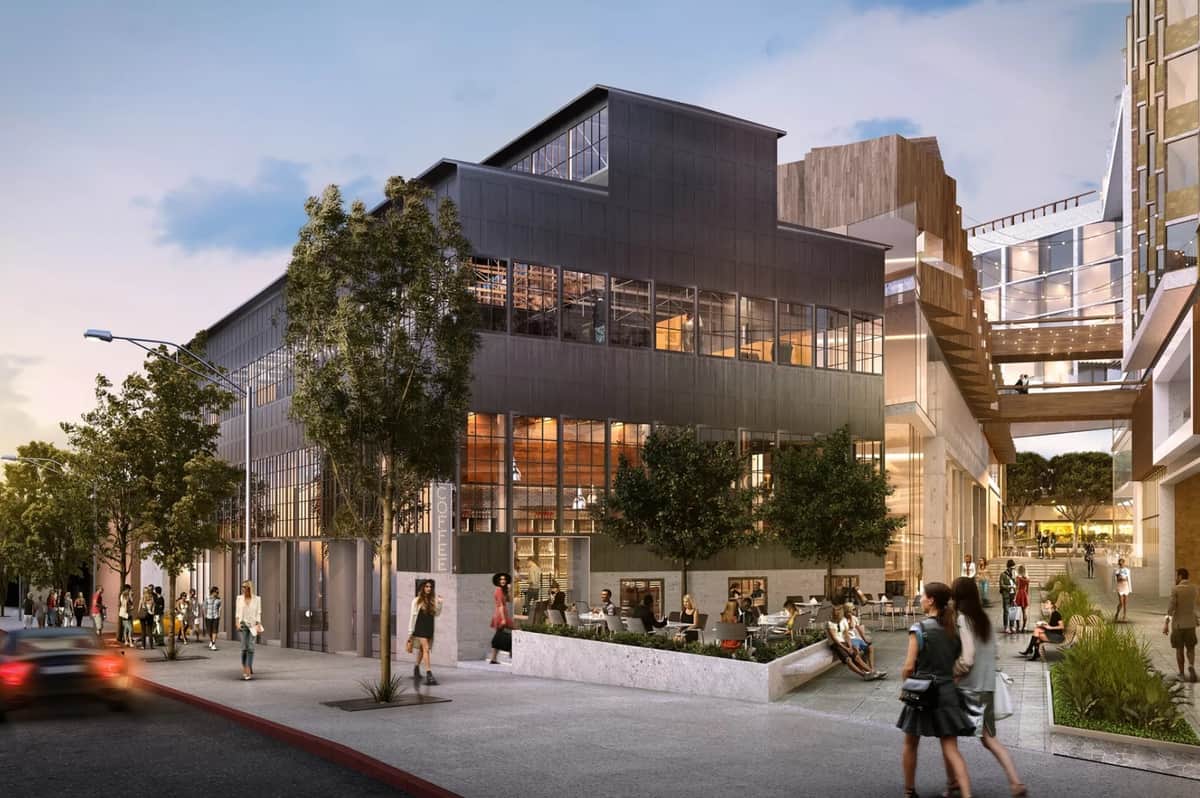 West Hollywood's 'Factory' nightclub (older gents may know it as Studio One or Axis) is to be subsumed in a hotel and shopping development set to dominate the neighborhood. The design was reviewed by committee this week.
The hotel and retail project would transform a section of La Peer Drive, just south of Santa Monica Boulevard, incorporating the historic The Factory, the former home of a disco club with ties to the gay rights movement (one of the country's first big fundraisers for AIDS research was hosted there)…
…Representatives for the Los Angeles Conservancy and the National Trust for Historic Preservation—which once listed The Factory on its Most Endangered Places in America list—spoke in favor of the project's design and its reuse of the historic nightclub.
If ultimately approved, the project would create a cut-through pedestrian plaza that would connect La Peer to Robertson Boulevard and add a 242-room hotel and space for stores and restaurants along the street. It would also involve taking apart The Factory and putting it back together in a different location on the site.
How many of you had memorable nights at the Factory/Studio One/Axis?