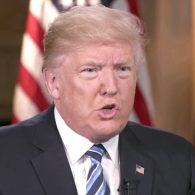 NO THANKS. Four top law firms turned down requests to represent Trump: "Among them, sources said, were some of the most high-profile names in the legal profession, including Brendan Sullivan of Williams & Connolly; Ted Olson of Gibson, Dunn & Crutcher; Paul Clement and Mark Filip of Kirkland & Ellis; and Robert Giuffra of Sullivan & Cromwell."
FAKE SIGNING CEREMONY. Trump held a fake signing ceremony for his infrastructure initiative: "It had all the trappings of a major bill-signing ceremony – Trump even surrounded himself with Republican members of Congress, who were only too pleased to accept ceremonial pens – except the president didn't sign any legislation. There wasn't even an executive order."
RACIST SLUR. HBO will not fire or punish Bill Maher for his sleep-deprived moment.
AMERICAN IDEA. Trump Hotels launches new budget line of hotels: "Donald Trump, Jr. said the inspiration for American Idea, which has "nothing to do with politics," came while he and his brother, Eric, traveled the United States during the 2016 presidential campaign and stayed in subpar local hotels, he said in a recent interview."
STUCK IN THE LOBBY. What we're all feeling right now.
GREATEST HOAX OF ALL TIME. Eric Trump says that's what the Russia collusion investigation is.
THIS MORNING ON @GMA: "The President of the United States has zero conflicts of interest, zero." @EricTrump to @TomLlamasABC. pic.twitter.com/KqOw7HUT4h

— Good Morning America (@GMA) June 6, 2017
BILLY ON THE STREET. Eichner hits NYC with the cast of This Is Us.
BITCH GET OFF MY POLE. Zac Efron works it for Graham Norton.
NYT. America's hidden HIV epidemic: "The crisis is most acute in Southern states, which hold 37 percent of the country's population and as of 2014 accounted for 54 percent of all new H.I.V. diagnoses. The South is also home to 21 of the 25 metropolitan areas with the highest H.I.V. prevalence among gay and bisexual men. Jackson, the capital of Mississippi, the country's poorest state, is best known for blues, barbecue and "The Help." It also has the nation's highest rate — 40 percent — of gay and bisexual men living with H.I.V., followed by Columbia, S.C.; El Paso; Augusta, Ga.; and Baton Rouge, La. In Jackson, a small city of just over 170,000, half a dozen black gay or bisexual men receive the shock of a diagnosis every month, and more than 3,600 people, the majority of them black men, live with the virus."
MADRID. Gay traffic signals installed for LGBTQ Pride.
DUST DEVIL. German footballers decide it's safe to sprint through a dust devil. "The dust devil shown was typical of most. These phenomena usually contain winds around 45 mph, are less than three-feet across and last less than a minute. Unlike tornadoes, they tend to cause little harm, although once in a great while grow large and violent and cause damage and injuries."
TOP 20 LGBTQ ANTHEMS. Billboard chose them. Do you agree?
Happy #Pride2017! pic.twitter.com/3XHf55N7x4

— billboard (@billboard) June 2, 2017
THERESA MAY. Cassetteboy riffs on the UK Prime Minister.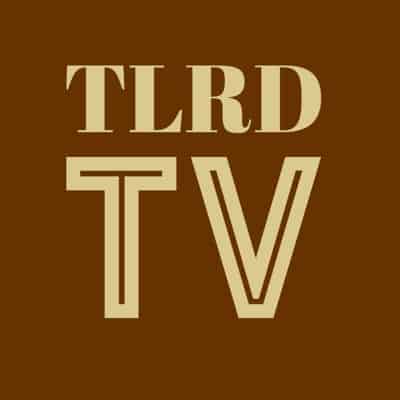 TOO HOT FOR TUESDAY. JT.