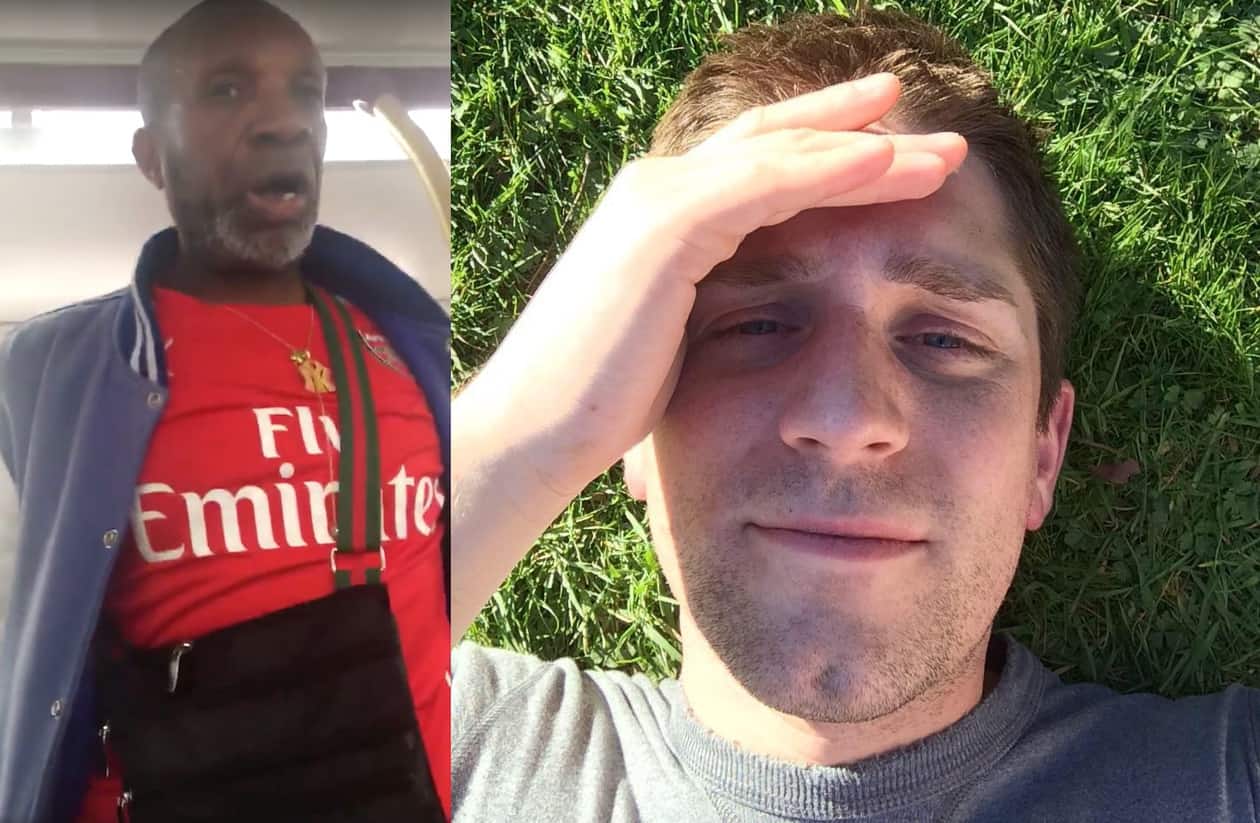 Londoner Daniel Simmonds was riding the bus home on Friday when he was confronted with a man threatening passengers with a knife and spewing a venomous diatribe about race and gay people.
Said the man:
"It's not alright to be gay…Even when I'm talking now the white man get offended….You say anything, I'll murder you, I'll stab you up in your face…I've got a new knife. I wanna…I might do that now but there's cameras."
The man added: "Every day I read the Bible, the Torah, and the Quran. It says when you tell the truth, the pagans don't like that. They like lies. That's why they go home to watch batty man programs. EastEnders, Coronation Street – all them queers in it. That's what they teach the kids….The white people are deluded. They think they're God. Even when I'm talking now, it's burning them."
Simmonds finally spoke up and confronted the man.
"Excuse me. Excuse me. I'm gay and I'm white, and I don't think I'm God. Are you threatening to stab me?"
The man grew angry at being confronted, snapping: "Do you know me? Don't talk to me! Leave me alone, because I can see what you're up to…you're gay and you're clever. Leave me alone. You heard that, gay clever man. Don't talk to me."
Simmonds boldness appeared to inspire other passengers to begin speaking up until demands to throw the man off the bus were met.
Simmonds posted the video to Facebook, writing: "Hatred has many faces, whatever your colour, creed, sexuality or anything else. This was my bus home tonight…Thanks to the amazing TFL driver – you didn't mess around!"
Watch:
https://www.facebook.com/daniel.simmonds/videos/10209748825098161/