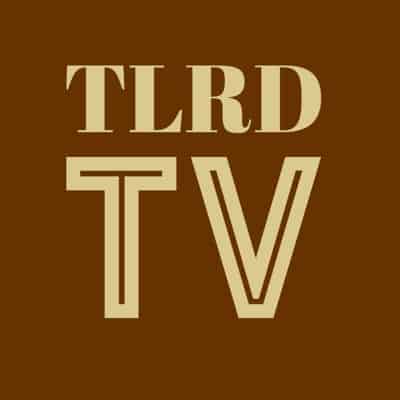 PANAMA. Trump tells Panamanian president Juan Carlos Varela: "The Panama Canal is doing quite well, I think we did a good job building it — a very good job."
GERRYMANDERING. SCOTUS agrees to hear landmark case: "This new case could allow the justices to provide some clarity and have a dramatic impact on the way states draw new district lines following the 2020 Census."
HEALTHCARE. Senate bill reportedly even worse than the House one…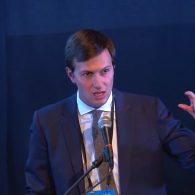 RUSSIAGATE. Jared Kushner to shake up legal team? "White House senior adviser Jared Kushner's representatives have reportedly begun reaching out to criminal defense lawyers to potentially represent him in the ongoing federal probe into alleged ties between the Trump campaign and Russia."
THE PEANUT WORM. Looks…familiar…
ERIC BOLLING. Trump buddy and FOX News anchor may run for Senate: "For now, Bolling is secure in his job as co-host of the new show "The Fox News Specialists." But In a recent telephone interview from Fox News headquarters in New York City, Bolling said that "when the lights go down on the TV career" he wants to make a primary challenge against a sitting Republican senator in the South."
GRENFELL TOWER. Death toll in London blaze leaps to possible 79 souls: "And of that number, only five of the victims have been identified since last week's devastating fire that ripped through the 24-story high-rise building."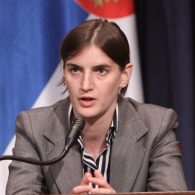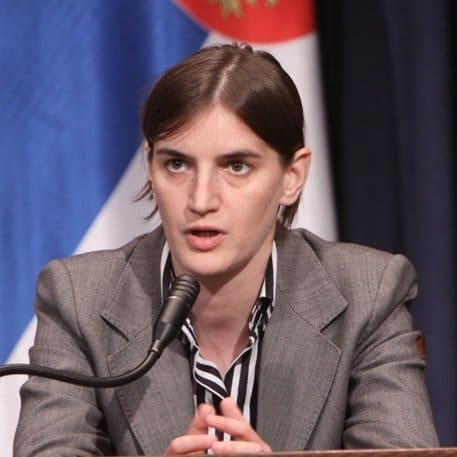 SERBIA. First openly gay prime minister's election in doubt: "Serbia's ruling conservatives said Monday if Prime Minister-designate Ana Brnabic doesn't get enough votes to be confirmed by parliament as the first openly gay person to head the country's government, an early general election will be held."
MATT BOMER. The Last Tycoon is a reflection of society: "I feel like artists really shine when politics are at their most high stakes, dire. I think we all felt a profound responsibility to tell stories that really mattered and have something to say, to hold a mirror up to society."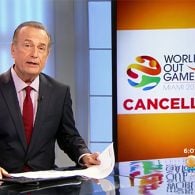 OUTGAMES. Despite $1 million cash pot, it couldn't pay the bills: "The fundraising figure, one of the new details emerging in the third week of a criminal investigation into the collapse of the event, shows organizers had taken in more money than prominent LGBTQ community members originally thought. What remains unclear is where that much money went as the OutGames' debts continue to plague angry athletes."
KENYA. Government censors ban pro-gay cartoons: "Kenya's censors have abruptly banned 6 alleged "pro-gay" kids cartoons on Nickelodeon (DStv 305) and Cartoon Network (DStv 301) and ordered MultiChoice to immediately stop showing these cartoons on DStv that is "normalising, glamorising or even glorifying homosexual behaviour" and damaging "family"."
MALE MODEL MONDAY. Ryan Cooper. More HERE.
https://www.instagram.com/p/BQY79Ozg2dM/
ATARI. The classic game company says it's working on a new gaming console: "Chesnais declined to describe a lot of details about the console. But he said it is based on PC technology. He said Atari is still working on the design and will reveal it at a later date." Meanwhile, this mystery video showed up last week: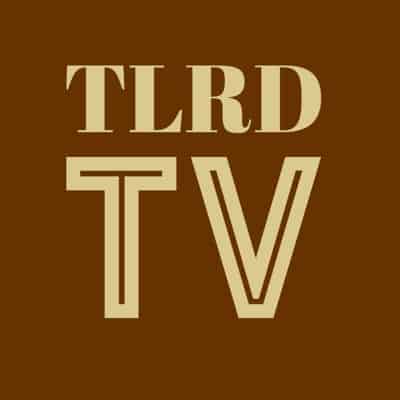 RESTORATION OF THE DAY. Hot Wheels cars. "This guy has a YouTube channel documenting his process of restoring old, banged-up Hot Wheels cars. He has a soothing voice, has very clean fingernails, uses good lighting, makes sure his video shots are focused, and doesn't use background music. In other words, his videos are superior to 95% of process videos in YouTube."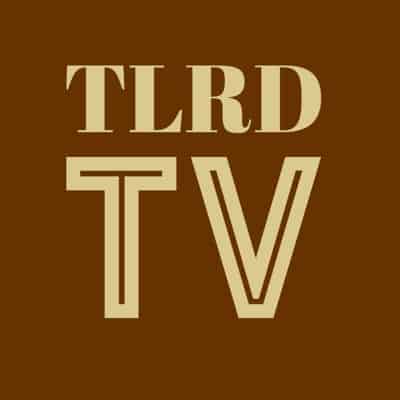 MONDAY MUSCLE. Austin.
https://www.instagram.com/p/BOk8iHmjS9g/?taken-by=austin_n_austin
https://www.instagram.com/p/BM7ha7Aj5V5/?taken-by=austin_n_austin
https://www.instagram.com/p/BMZzLaLDsMT/?taken-by=austin_n_austin
https://www.instagram.com/p/BUDgnC2DNAA/?taken-by=austin_n_austin