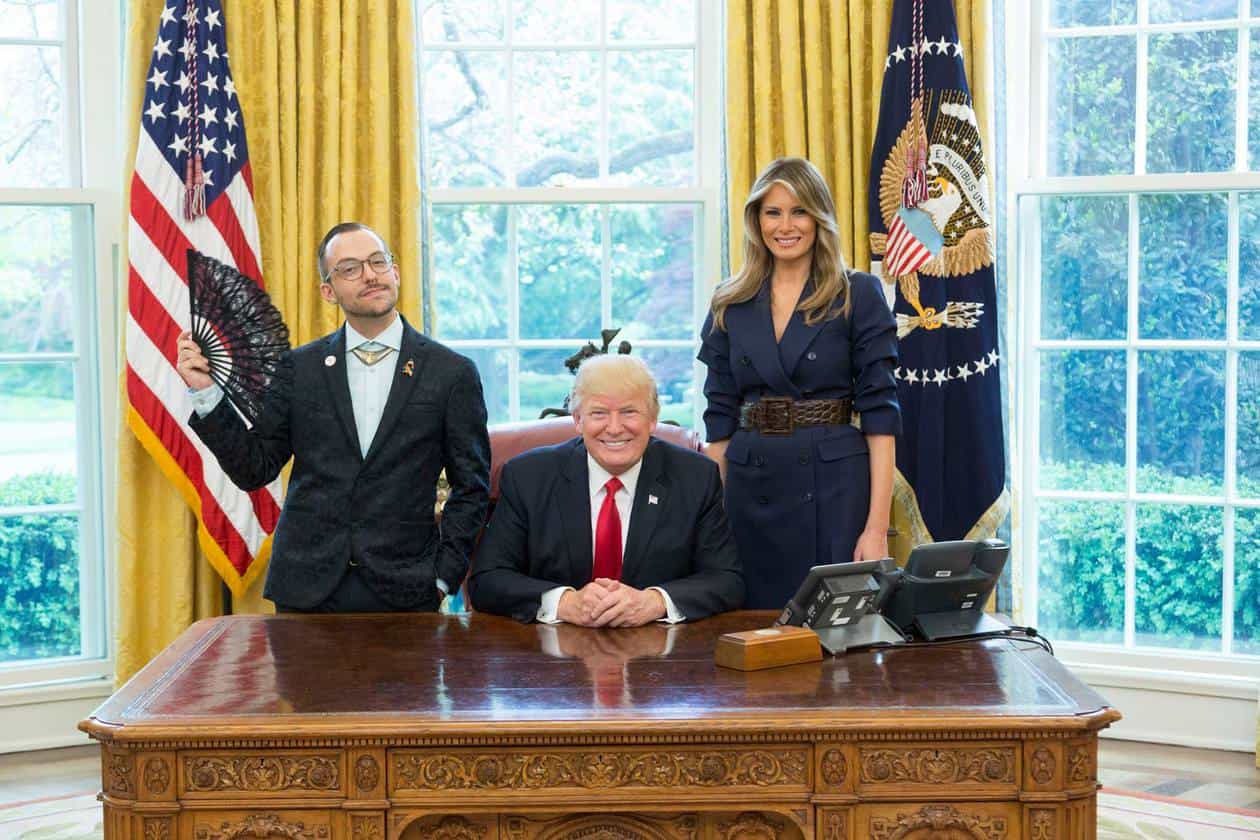 Nikos Giannopoulos, the fan-sporting Rhode Island teacher of the year whose photo with Donald and Melania Trump went viral late on Friday, spoke with NPR about his accessory:
The fan was actually my partner's. He bought it as a souvenir on a trip to Venice, but I found it about five years ago. Since then I've integrated in into my day-to-day life. I'm extremely campy and it's a popular prop of mine. I've taken it with me all over the country whenever I go on vacation, so that's why I had it.
 But ultimately, I have been visibly gay my entire life; I was more feminine than a lot of boys and I carried myself in a non-traditional gender expression. And I got a lot of flak for it. As a boy, I think I internalized that and didn't embrace that part of me. Now, as an adult, I adjusted to my queer identity. So the fan represents self-acceptance and being unabashedly myself in a society that's not always ready to accept that.
And about Trump's reaction to it:
Oh, he loved it! I popped it open when I walked into the office because I'm a very sassy person. And [President] Trump complimented it right away. He said, "I love the fan!" And he told me I had great style. Then, when I was ushered in for my private photo with the president and Melania [Trump] I was told I should put it away. So I just folded it up and held it at my side. But when it came time for the photo, I just asked the president, "Do you mind if I use the fan for the photo?" He said, "Absolutely go for it." So I popped my fan and did my pose.
Read the full interview HERE.
Giannopoulos also wrote a lengthy post about his visit on Facebook: