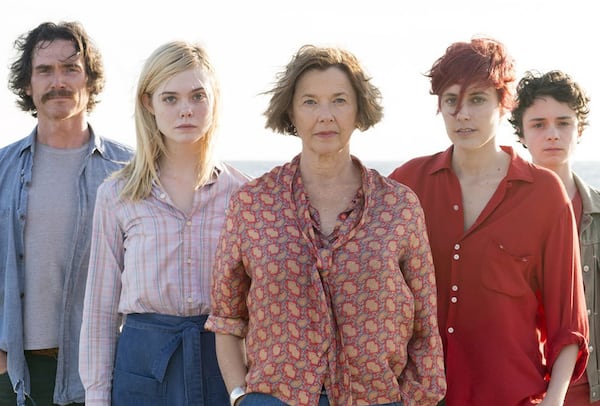 Looking for something to stream while you Netflix and chill? Check out our picks for new films streaming this month below, including 13 Going On 30, 20th Century Women and Moana.
13 Going on 30 (2004), available June 1 on Netflix
Before she was doing credit card commercials and playing the mom in small movies with weirdly Christian overtones, Jennifer Garner starred in this rom-com charmer that made us fall in love with Mark Ruffalo.
https://www.youtube.com/watch?v=n5tFpS70Gn0
The Bodyguard (1992), available June 1 on HBO
This is the Whitney we choose to remember.
All Over the Guy (2001), available June 1 on Amazon and Hulu
Scandal's Dan Bucatinsky wrote and stars in this gay rom-com. Eli (Bucatinsky) and Tom (Richard Ruccolo) struggle to overcome their own shortcomings after friends set them up. The film also stars Christina Ricci, Lisa Kudrow, Doris Roberts and Andrea Martin.
Coal Miner's Daughter (1980), available June 1 on HBO
Sissy Spacek won an Oscar for her portrayal of country music legend and sequined gown enthusiast Loretta Lynn in this biopic.
https://www.youtube.com/watch?v=jFOBhqNNBlI
The Witches of Eastwick (1987), available June 1 on HBO
Pfeiffer, Sarandon and Cher, oh my!
20th Century Women, available June 5 on Amazon
While all the fuss at the last Academy Awards was about Best Picture, the real scandal was Annette Bening losing Best Actress. She delivers an incredible performance in this coming-of-age story about a boy growing up in the late '70s and his complicated relationship with his mother.
Daughters of the Dust (1991), available June 10 on Netflix
The first theatrically-released film directed by an African-American woman is not just an important piece of history (and partial inspiration for Beyoncé's Lemonade); it's also a moving multi-generational story about Gullah women.
Moana (2016), available June 20 on Netflix
A feminist musical starring The Rock is not just something I wished for; it's also the latest not-just-for-kids film from the team that brought us Frozen.
What are you streaming this month?