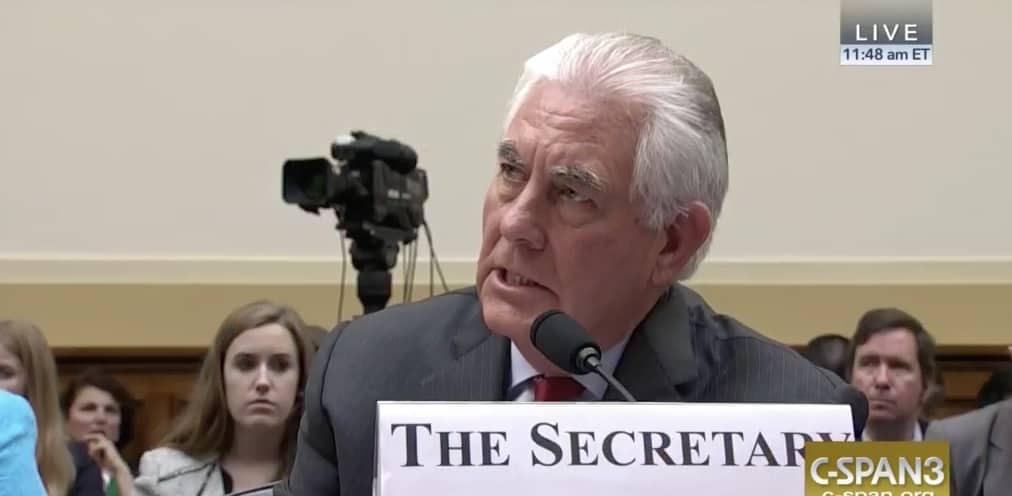 The United States government has not even mentioned atrocities against gay men in Chechnya in State Department discussions with Russia, according to Secretary of State Rex Tillerson.
The revelation came during a grilling by Rep. David Cicilline (D-RI) in which Tillerson admitted that the detention, torture, and murder of gay men by authorities in the southern Russian republic was on the agency's "pending" list.
Said Human Rights Campaign Government Affairs Director David Stacy: "People have been tortured and killed in Chechnya, yet Secretary Tillerson admitted today he hasn't raised concern about the atrocities against gay and bisexual men with his Russian counterparts — not even once. When directly asked during the hearing to clearly condemn the attacks, Sec. Tillerson declined to do so. And he had no idea if the President has raised the issue. The Trump/Pence administration's lack of leadership on this issue and human rights around the globe is beyond disturbing. The time for action is now."
Watch Cicilline grill Tillerson:
Clip via TNCRM.