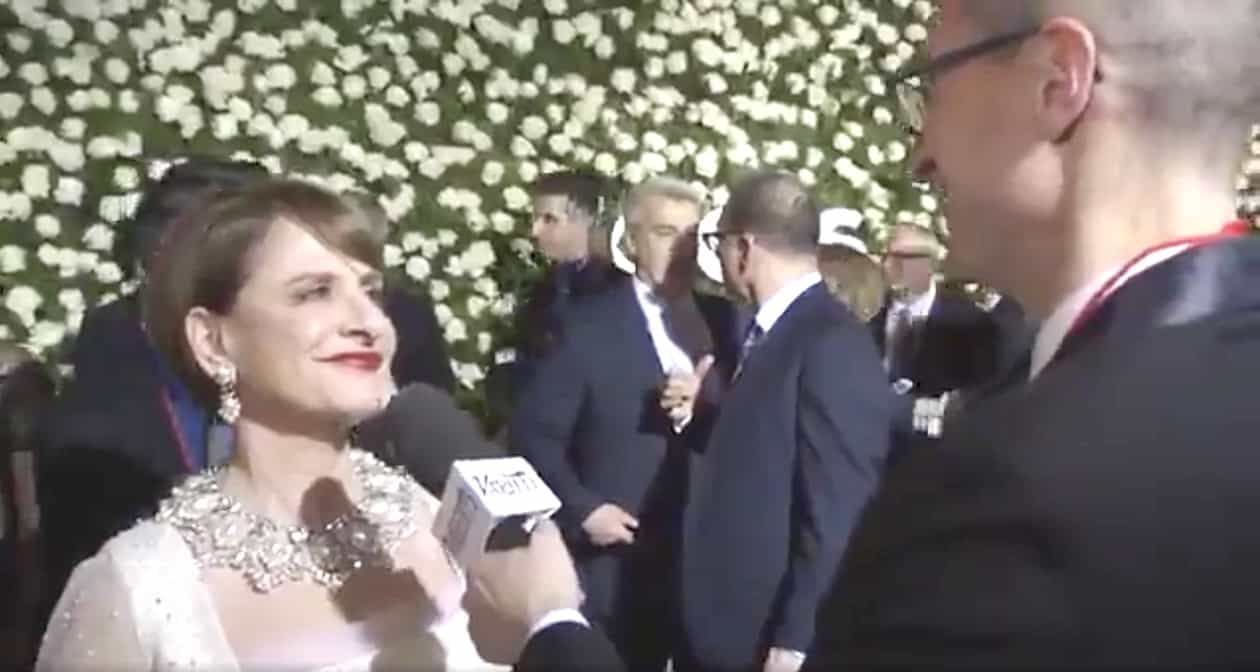 On the red carpet at this year's Tony Awards, Patti LuPone told a Variety reporter that she hopes Donald Trump never makes a trip to Broadway to see her in War Paint.
"Because I won't perform if he does," she said.
"Tell me why," begged the reporter.
"Because I hate the motherf***er. How's that?"
Watch:
"Because I hate the Motherfucker, how's that?"

Patti LuPone has no chill when talking about Trump and I love it!!! pic.twitter.com/PzR1EciN6l

— Naomi (@NotADayGoesBy_) June 14, 2017
LuPone does not mince words.
She recently told Watch What Happens Live! host Andy Cohen what she thought of Madonna's performance in the film adaptation of Evita, a role she originated on Broadway.
"I was on the treadmill when MTV used to have videos, and I saw, I believe it was  "Buenos Aires", and I thought it was a piece of sh-t."