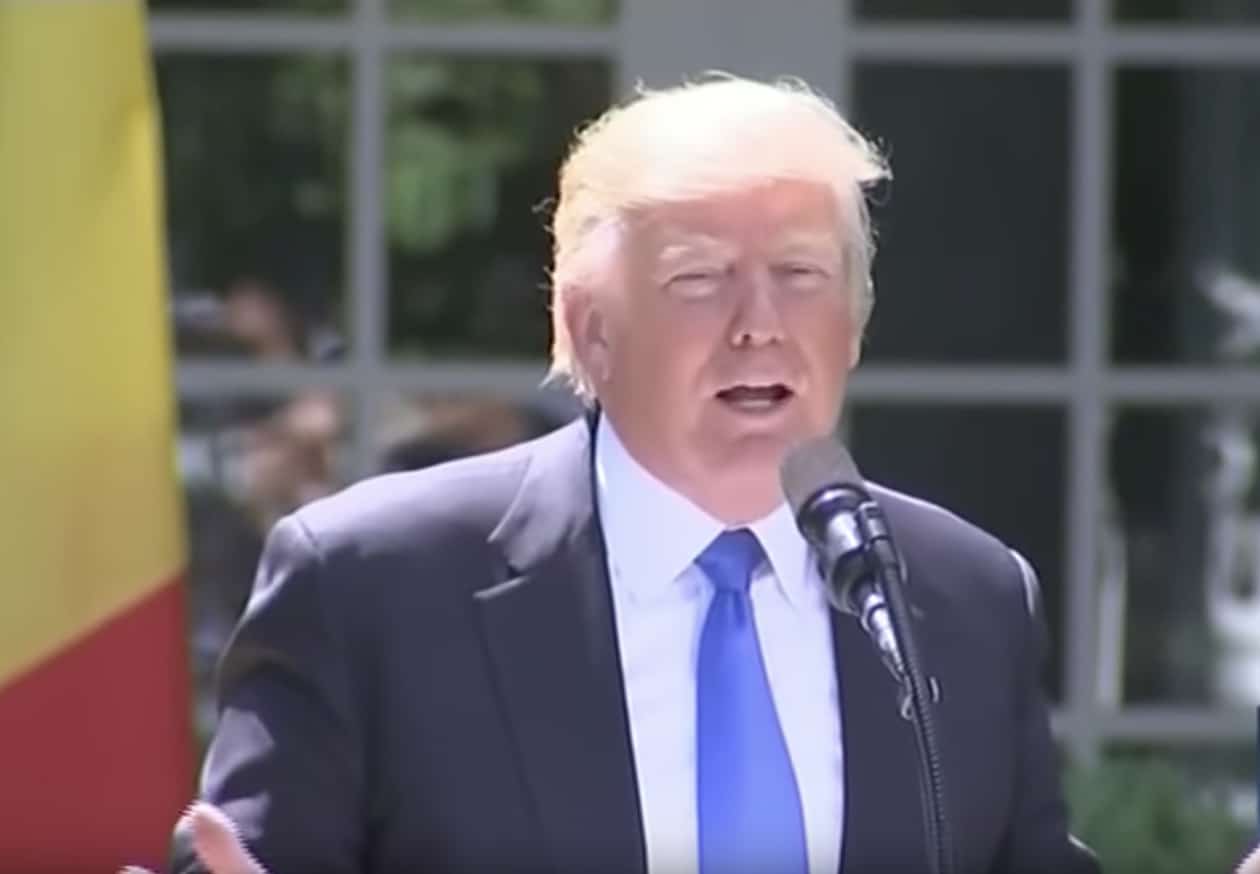 Donald Trump was questioned about former FBI Director James Comey's testimony at a Rose Garden press conference with the leader of Romania on Friday.
Trump told ABC News reporter Jonathan Karl that he did not ask for Comey's loyalty as Comey testified.
"So he lied about that," asked Karl.
"I didn't say that," snapped Trump. "I will tell you I didn't say that. And there'd be nothing wrong if I did say it according to everybody that I've read today. But I did not say that."
When asked by Karl if he would be willing to give his version of events under oath, Trump replied:
"One hundred percent. I hardly know the man, I'm gonna say, 'I want you to pledge allegiance.' Who would do that? Who would ask a man to pledge allegiance under oath? I mean, think of it. I hardly know the man. It doesn't make sense. No I didn't say that. And I didn't say the other."
Asked if he would speak to special counsel Robert Mueller, Trump replied:
"I would be glad to tell him exactly what I told you."
KArl replied that Trump seemed to be hinting there were recorded conversations of he and Comey:
"I'm not hinting at anything," replied Trump. "I'll tell you about it over a very short period of time."
An off-camera reporter then shouted, "Are there tapes, sir?"
"Oh, you're going to be very disappointed when you hear the answer, don't worry." replied Trump.
Watch: