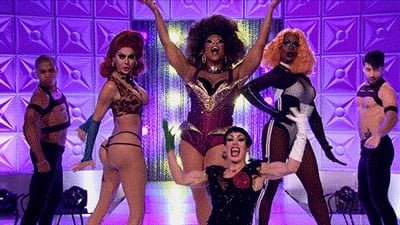 I have no problem admitting that RuPaul's Drag Race is my favorite show. New episodes are the highlight of my week, I watch each one at least four times, I discuss it endlessly with friends (and strangers) and I even stream old seasons to pass the time.
And yet even I think this season has felt too long.
Fourteen queens is a lot, especially when it was weighed down with so many ladies that fizzled out in such disappointing fashion. It would've at least felt like a tighter race without Jaymes, Kimora, Charlie, Farrah and Cynthia Lee Fontaine in the mix at all. Plus, we had a premiere where no one went home AND an episode where Eureka's injury spared both Farrah and Cynthia Lee Fontaine at a time when a double-elimination would have been justified.
All this is to say that last night's twist felt like we were still dragging deadweight across the finish line. If ever there was a season where the queens desperately needed to be shaken out of complacency, it's this one. I mean, we had a lip sync where a queen did. not. move. AND a sync where the queen didn't know the words! Come on. Season nine does not deserve Ru's mercy, mama.
Nor did the queens' performances really feel like they warranted a final four in the finale, honestly.
Last night's challenge was the typical multi-part season-closer. In lieu of the beloved (and dearly missed) Tic-Tac luncheon, the gals joined Michelle and Ru on their podcast What's the Tee? They also recorded a "rap" verse to one of Ru's songs and learned complex choreo to accompany the track on the runway. It's the same basic gamut Alaska, Detox and Katya slayed on All Stars 2 (the less said about Roxxxy Andrews' skills on the mic, the better).
In typical reality-TV fashion, this penultimate episode is crafted to make us believe any one of these queens could win. Peppermint and Shea were naturals in the studio and in the dance rehearsal, while Trinity and Sasha struggled with both, but everyone pulls it off fine on the runway. Each queen gets to share a difficult personal struggle on the podcast, and they all got another teary moment on the runway when giving advice to their younger selves.
Shea seemed like an obvious lock. Peppermint could've been sent home for shining less brightly than her three competitors throughout the competition. Sasha or Trinity could've justifiably sashayed away for just not knocking tonight out of the park. But, instead, Ru spared everyone and now we have a top four. Yay? I could sincerely see any one of these ladies snatch the crown, but the same could be said about Katya, Latrice, BenDeLaCreme and Detox. Part of what makes the show exciting is that there is a scarcity of success. You can't just give everyone a crown. This isn't the end of Mean Girls.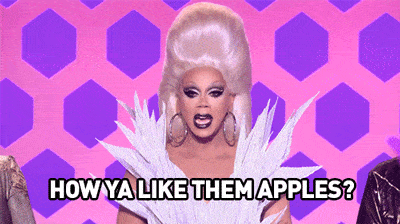 Still, it's Ru's world, Ru's rules, so a top four it is. Let's see where our gals stand in our rankings below.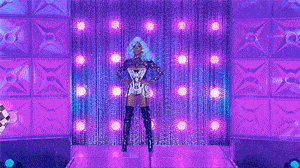 1. I've had Shea pegged as a top contender since day one, and she's barely stumbled since. Her one appearance in the bottom two felt arbitrary, and last night was particularly solid evidence of her claim to the crown. She's got looks, she's got moves, she's got attitude. An upset isn't out of the question, but no one else has delivered excellence as consistently this season. (Though what was up with the chest on that final runway look? It was mesmerizing for all the wrong reasons.)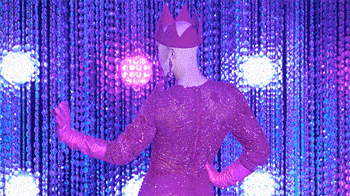 2. It's Sasha by a nose in the number two spot. If you countered this is Trinity's slot, I wouldn't fight you on it, but I still think Sasha did something more interesting with the challenge this week, even if it wasn't as polished as Shea or dynamic as Peppermint. As usual, she put her signature Sasha flavor to things, and it was fun to watch. It's not the kind of thing I'd stream on Spotify (mostly because I listen almost exclusively to Carly Rae Jepsen, and that's my business!), but she had a vision that she executed pretty successfully.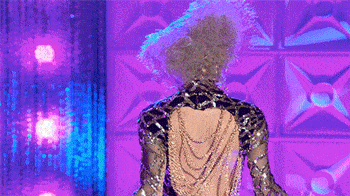 3. During last night's judges' pow-wow Michelle basically said what I said last week: Trinity is better than she even realizes. I am aware of my own bias against pageant queens, but Trinity has charmed me all season. Plus, I like that she's maintained a real, naked competitive spirit. (Alexis Michelle's dedication to the sisterhood became grating once she bared her fangs as soon as she was feeling the heat.) Trinity isn't as fun as Alyssa, but she isn't as sloppy as Alyssa could be either. Her last runway look was her best all season, and I was truly gagged.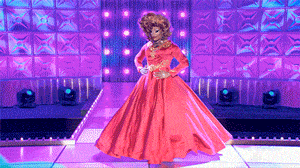 4. Objectively, Peppermint is the least deserving of the win. She just hasn't managed to conquer the given challenges the way Shea and Sasha have. But! There's an undeniable likability and presence to Peppermint that makes it hard to deny her the title of "superstar." She's given us the only good lip syncs this season, and her rap was killer. It was a bold move saving that last dress for tonight, because it was the best thing she brought with her. Pep's a proven commodity, so it'd be unwise to count her out. However, a win here feels like it undermines the show's ability to reveal the next drag superstar. If you can still win over queens that defeated you at nearly every challenge, what's the point of any of this?
How would you rank the remaining queens?