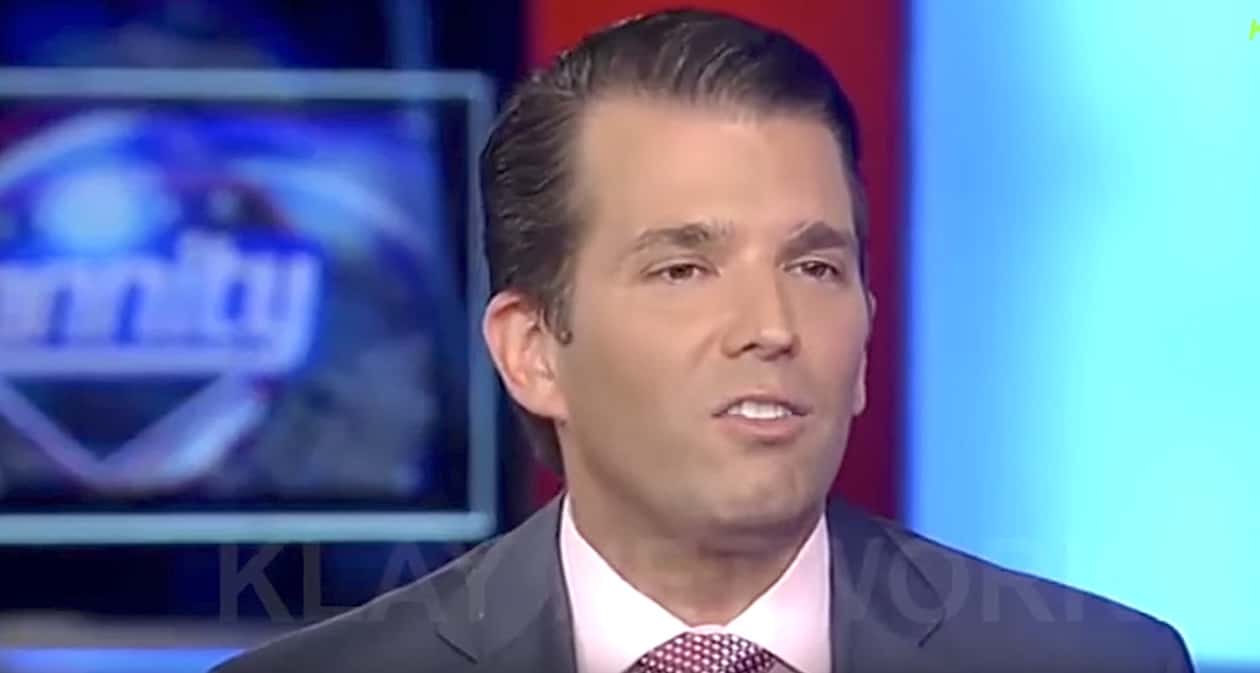 Donald Trump Jr. took his sob story about the treasonous evidence that he met with a Kremlin-linked lawyer with potential damaging information on Hillary Clinton to a friend last night — Sean Hannity.
Before offering a sympathetic line of questioning to Trump Jr., Hannity lectured the media:
"For all the members of the Destroy Trump Media who have to tune into my show tonight, get out your pad and your pen. You may actually learn a thing or two and we have a message for you, so maybe you want to take notes. And we're gonna lay out the real scandals that you're not covering that you should be covering. If you were actual journalists, you would be."
Trump Jr. again offered the explanation that the meeting was "just a wasted 20 minutes."
Added Trump Jr.:
"In retrospect I probably would have done things a little differently. Again, this is before the Russia mania. This is before they were building this up in the press. For me this was opposition research, they had something you know maybe concrete evidence to all the stories I'd been hearing about, probably under-reported for years not just during the campaign, so I think I wanted to hear it out. But really it went nowhere and it was apparent that wasn't what the meeting was about."
Watch:
https://www.youtube.com/watch?v=V_RjcSBu-Cw
In related news, ethics lawyers for George W. Bush and Barack Obama are weighing in, in a NYT op-ed:
It raises a host of potential criminal and other legal violations for Donald Jr. and others involved, including his brother-in-law Jared Kushner; Paul Manafort, the campaign chairman at the time; and perhaps the president himself. These new facts are a critical inflection point in the Trump-Russia matter. But they should not be exaggerated: The investigation has much further to go before Donald Jr.'s liability, or that of others, can be finally assessed.
The defense that this was a routine meeting to hear about opposition research is nonsense. As ethics lawyers, we have worked on political campaigns for decades and have never heard of an offer like this one. If we had, we would have insisted upon immediate notification of the F.B.I., and so would any normal campaign lawyer, official or even senior volunteer.
That is because of the enormous potential legal liability, both individually and for the campaign. The potential offenses committed by Donald Jr., his colleagues and brother-in-law who attended the meeting, and the campaign itself, include criminal or civil violations of campaign finance laws.