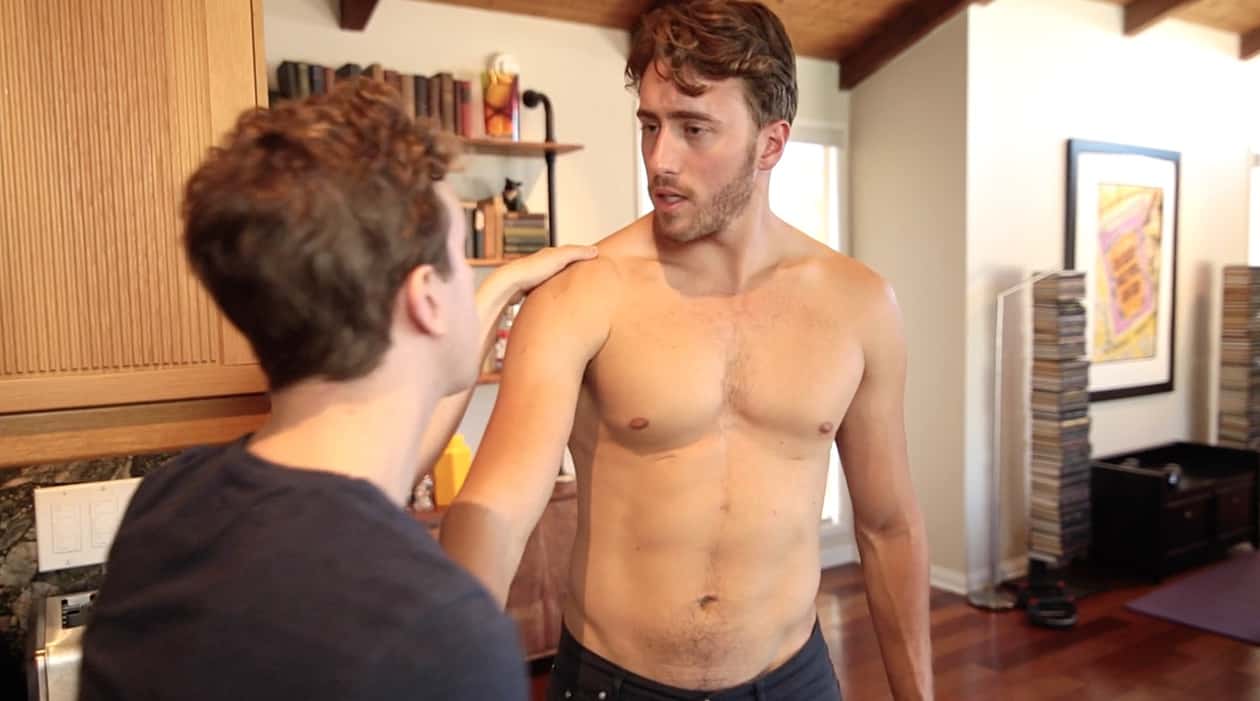 Luke and Nate, the gay roommates who have no boundaries and never leave the apartment (see Episode 1 here), are back with two new episodes and a couple of houseguests who cause them to ponder companionship, jealousy, and the ways in which life-or-death situations can make our everyday troubles (like Tinder dates and Google histories) seem so inconsequential in the bigger picture.
In the second chapter Luke brings home an overnight date who sees in Nate what Luke won't.
Watch:
And in episode 3 Nate saves a feline from certain death.
Episode 3: