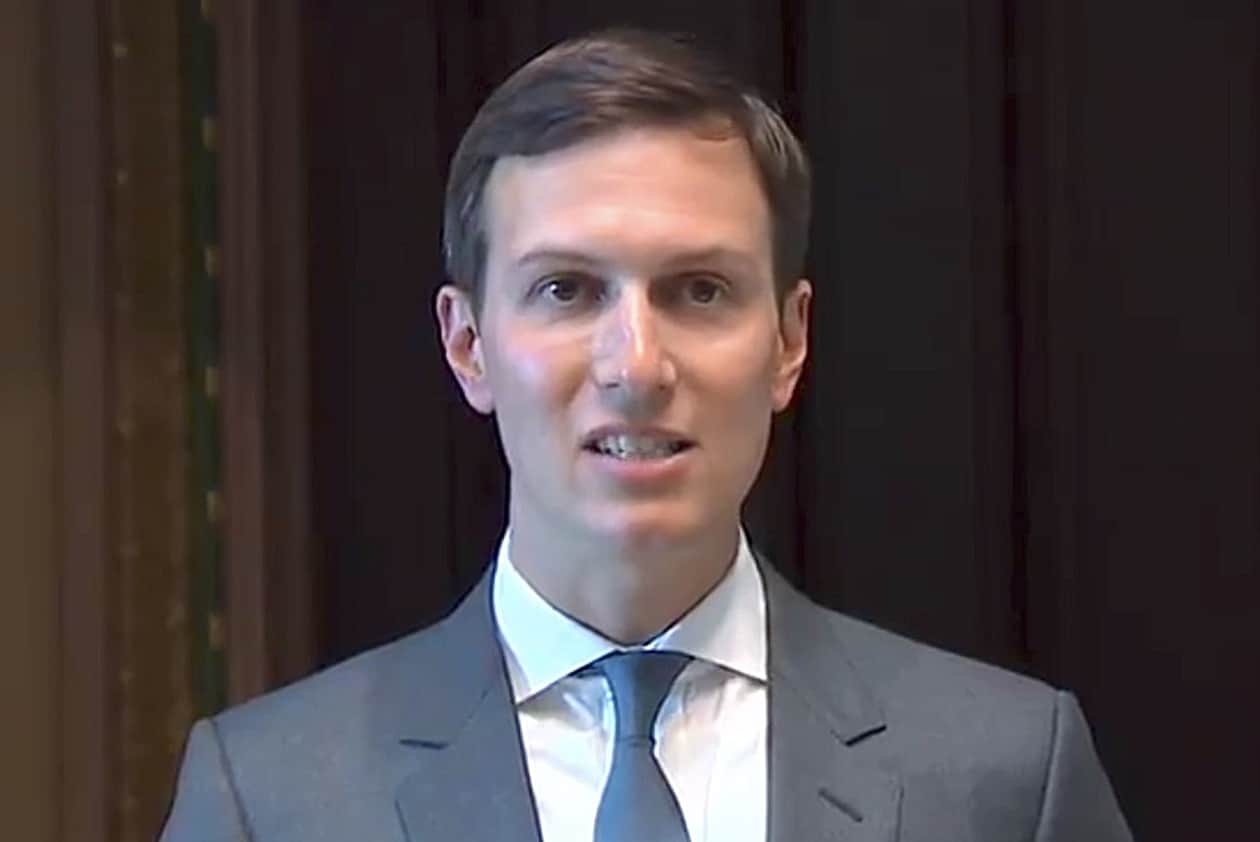 Jared Kushner's business transactions certainly involved plenty of contact with Russia as evidenced by this new report from The Guardian revealing he bought property from a Russian tycoon involved in a high profile money laundering case being reviewed by Congress.
A Guardian investigation has established a series of overlapping ties and relationships involving alleged Russian money laundering, New York real estate deals and members of Trump's inner circle. They include a 2015 sale of part of the old New York Times building in Manhattan involving Kushner and a billionaire real estate tycoon and diamond mogul, Lev Leviev.
The ties between Trump family real estate deals and Russian money interests are attracting growing interest from the justice department's special counsel, Robert Mueller, as he seeks to determine whether the Trump campaign collaborated with Russia to distort the outcome of the 2016 race. Mueller has reportedly expanded his inquiry to look at real estate deals involving the Trump Organization, as well as Kushner's financing…
…Leviev, a global tycoon known as the "king of diamonds", was a business partner of the Russian-owned company Prevezon Holdings that was at the center of a multimillion-dollar lawsuit launched in New York. Under the leadership of US attorney Preet Bharara, who was fired by Trump in March, prosecutors pursued Prevezon for allegedly attempting to use Manhattan real estate deals to launder money stolen from the Russian treasury.
The scam had been uncovered by Sergei Magnitsky, an accountant who died in 2009 in a Moscow jail in suspicious circumstances. US sanctions against Russia imposed after Magnitsky's death were a central topic of conversation at the notorious Trump Tower meeting last June between Kushner, Donald Trump Jr, Trump campaign manager Paul Manafort and a Russian lawyer with ties to the Kremlin.
Prevezon the case settled after June 9 mtg also has ties to Deutsche Bank, the bank that lent Kushner $285mm a month before election.

— Amy Siskind 🏳️‍🌈 (@Amy_Siskind) July 24, 2017