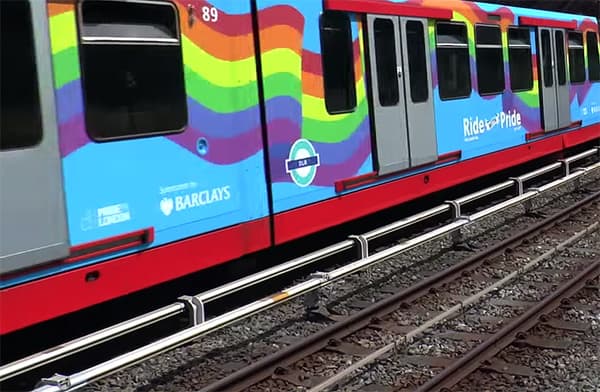 The governing body that oversees the London Underground rail system, familiarly called "The Tube," has issued a new directive in a move for inclusive, gender-neutral language, suggesting that the formal "ladies and gentlemen" address be avoided by its staff.
The Independent reports:
The decision comes after various activists, including LGBT charity Stonewall, campaigned for the change for months, claiming that although "ladies and gentlemen" was "polite," it was "outdated" and "belonged to yesterday".
Pre-recorded announcements and written guidelines for staff will also be reviewed and amended across the city.
Talking to the Metro, Mark Evers, director of customer strategy at TfL, said: 'We want everyone to feel welcome on our transport network.
'We have reviewed the language that we use in announcements and elsewhere and will make sure that it is fully inclusive, reflecting the great diversity of London."
Mayor Sadiq Khan was recently pressed on the issue while taking questions at the end of last month, and had this to say in response:
"I am keen that TfL addresses these concerns by speaking in a more neutral way when referring to gender," he said.
"TfL has made a commitment to transition from gender-specific phrases like 'ladies and gentlemen' which are currently used in announcements, to a gender-neutral alternative such as 'good morning/good afternoon everyone."
However, the iconic "mind the gap" message seems set to remain in place, as well as the occasional Erasure sing-along.