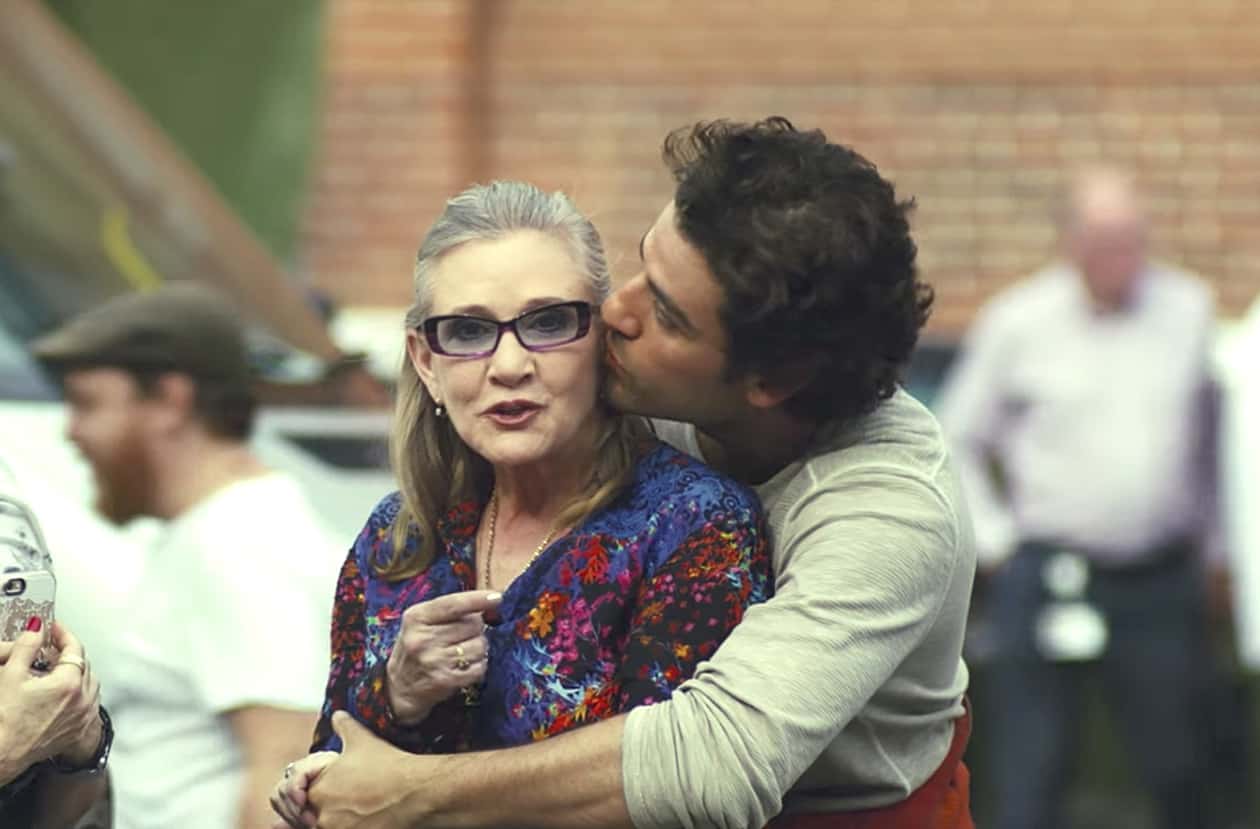 A behind-the-scenes clip from Stars Wars: The Last Jedi which premiered at Disney's D23 event has the internet buzzing as few details have leaked about Episode 8, which debuts this December
Writes The Guardian in a lengthy piece about we we learn from the clip:
Daisy Ridley, Boyega and Hamill take it in turns to hype up the freshness, originality and unexpectedness of Johnson's script during the video. But might Carrie Fisher's seemingly throwaway line – "it's about family, and that's what's so powerful about it" – ultimately end up being more telling?
The original Star Wars trilogy and the prequels charted the Skywalker clan's descent into infamy and back to redemption. But we don't yet know whether the new films will continue with the same theme, or work to establish a new one. Does Fisher's line hint that Adam Driver's Kylo Ren – the last remaining Force-sensitive Skywalker scion, as far as we know – has his own path of redemption to follow?
Might other families begin to play a part? Some reckon Del Toro's "DJ" might be Rey's father, while Rose has a sister who's a gunner in the Resistance. Then there's Luke and Leia themselves: can we expect to see them reunited in The Last Jedi? If Johnson's movie really is all about family, you'd assume that's a given, especially as Hamill has moaned he didn't get to see Han die.
Watch: