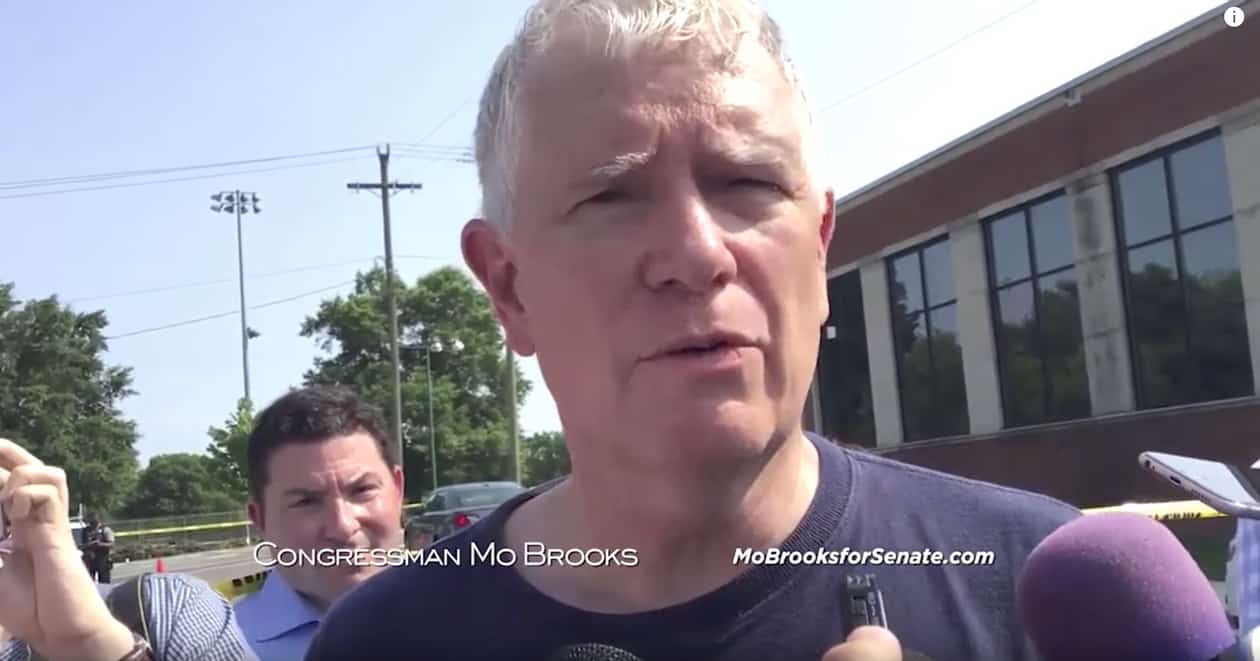 Rep. Mo Brooks (R-AL) is running in Alabama's special Senate election and uses audio and aftermath footage from the Congressional baseball practice shooting which injured Rep. Steve Scalise in a new campaign ad.
Brooks claims that he's not using the shooting for political purposes.
Brooks said his ad does "absolutely not" leverage the shooting. The ad opens with sounds of shots and text describing the shooting and Brooks using his belt as a tourniquet. It then shows a clip of Brooks being interviewed by reporters on whether the shooting changed his views on gun control. "The Second Amendment, the right to bear arms is to ensure that we always have a republic, so no, I'm not changing my position on any of the rights that we enjoy as Americans," Brooks says in the ad footage.
But Scalise's chief of staff, Brett Horton, tweeted that the spot made his "stomach turn," as Brooks faced criticism for politicizing a tragedy.
"I understand completely. It makes my stomach turn too. It reminds of a moment in my life I hope I never have to repeat," Brooks said.
Watch: