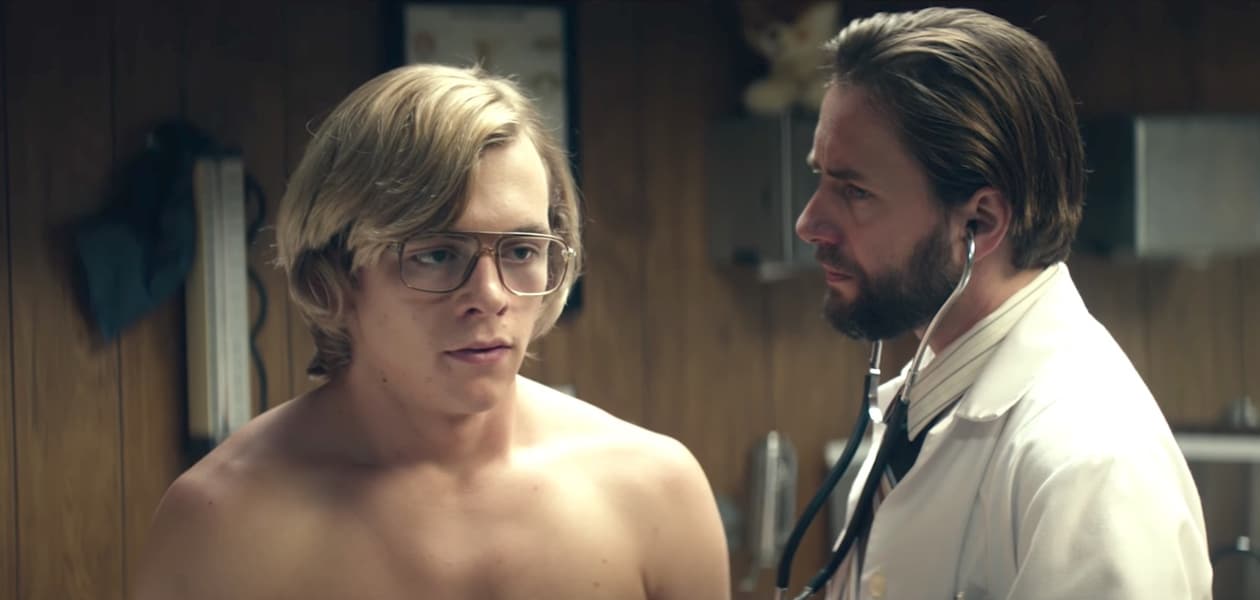 Ross Lynch plays a young Jeffrey Dahmer in My Friend Dahmer, a film that depicts the teen years of the future serial killer, who murdered 17 men and boys in the midwest between 1978 and 1991.
Vincent Kartheiser (above) plays Dahmer's doctor, Anne Heche  plays his mother, and Alex Wolff plays John "Derf" Backderf, who wrote a graphic novel upon which the film is based.
While the real-life Jeffrey Dahmer went on to rape, murder and eat pieces from 17 male victims, you won't see Lynch filleting human body parts anytime soon. By ending the story on the eve of Dahmer's first kill, My Friend Dahmer seeks to explore an even scarier truth: How a troubled teenager who would later become the infamous serial murderer suppressed his desires and hid in plain sight. And Backderf thinks Lynch is perfect for the part.
Watch the trailer: