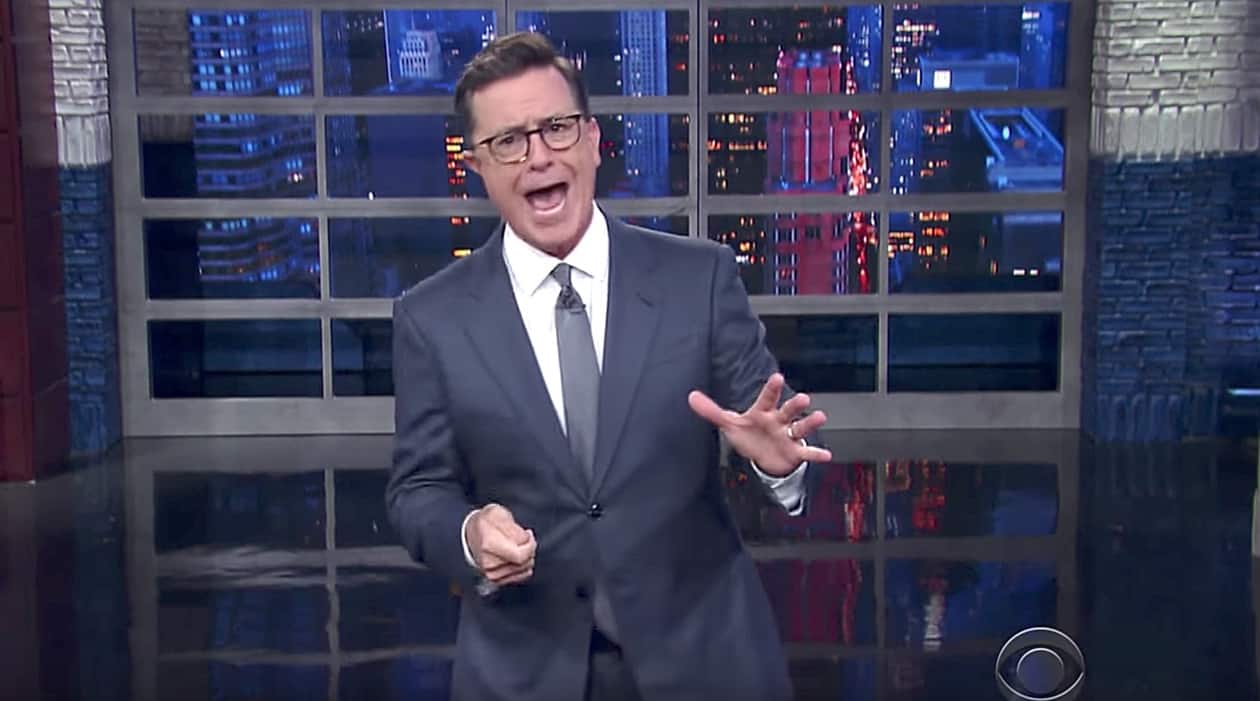 Like many of us, Stephen Colbert can't believe that Sean Spicer has been replaced by someone even easier to mock. In his monologue last night, Colbert unpacked the new White House Communication Director Anthony Scaramucci's latest spicy remarks.
Colbert first commented on Scaramucci's explanation to FOX & Friends that he's a "front-stabbing person" rather than a back-stabber.
Said Colbert: "He would never stab somebody in the back. That's rude. A gentleman stabs somebody from the front so he can watch the life drain out of their eyes."
But Colbert quickly moved on to Scaramucci's rant against Reince Priebus.
"We got an incredible taste of unfiltered Mooch today," said Colbert. "I'm going to give a quick warning to CBS censors. You're going to want to break out the emergency extra bleeps for this one. But it's not my fault. I'm just communicating to you the actual words of the communications director of the White House. The one in Washington."
Colbert then related the unhinged rant we all read yesterday (if you haven't, read it HERE) in which Scaramucci called Priebus a "f**king paranoid schizophrenic."
Quipped Colbert: "Yes, the guy's paranoid, OK? He thinks his own communications director is gonna stab him in the back again…Front stab! Front! Stab! Hold still! Keep 'em open! I wanna see!"
Watch: