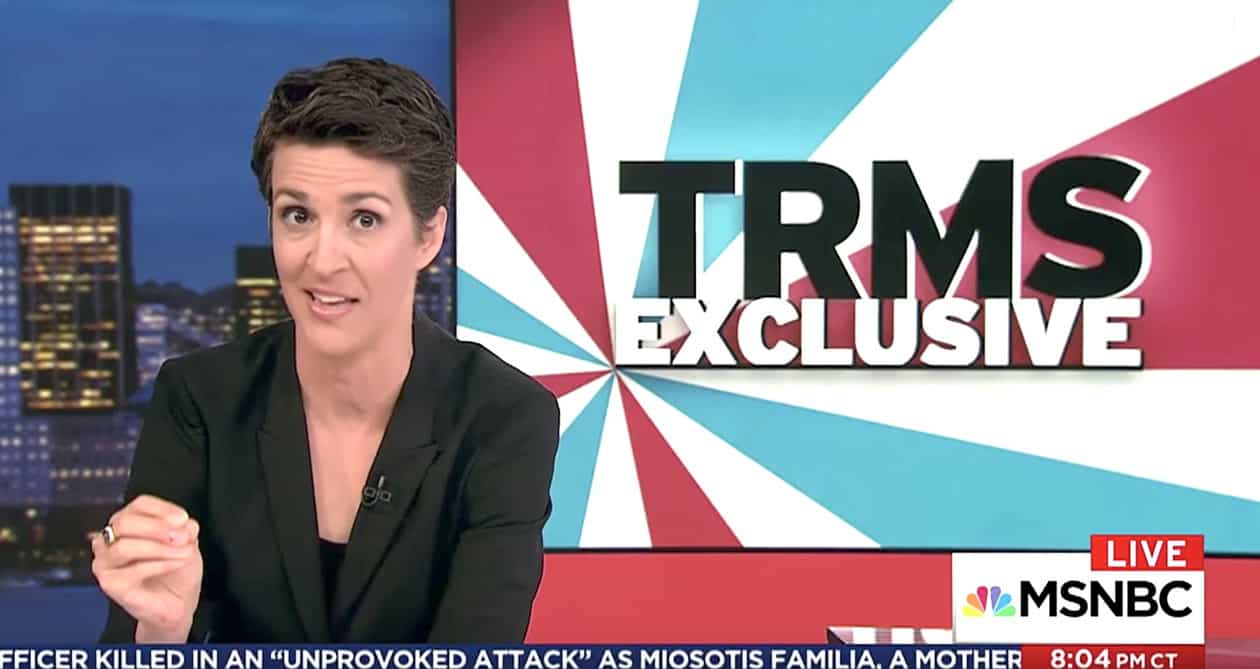 Rachel Maddow says she was sent a smoking hot document that was "politically so sensitive it takes all the air out of the room, and all of the air out of nearby rooms as well…people talk about finding a smoking gun. What got sent to us was not just a smoking gun. It was a gun still firing proverbial bullets."
Added Maddow:
"We believe now that the real story we have stumbled upon is that somebody out there is shopping carefully forged documents to try to discredit news agencies reporting on the Russian attack on our election and specifically on the possibility that the Trump campaign coordinated with the Russians in mounting that attack."
Maddow explained that producers figured out that portions of the document were lifted from a report at The Intercept.
"I feel like I need to send this up like a flare for other news organizations in particular," said Maddow….Somebody, for some reason, appears to be shopping a fairly convincing fake NSA document that purports to directly implicate somebody from the Trump campaign in working with the Russians in their attack in the election….This is news, because: Why is someone shopping a forged document of this kind to news organizations covering the Trump-Russia affair?
Watch: