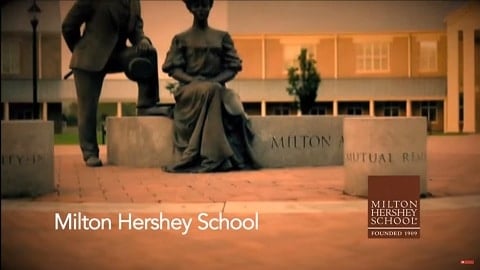 A school in Pennsylvania has denied claims that staff forced a student to watch a gay conversion video.
Former student Adam Dobson is now suing the Milton Hershey School in federal court.
Dobson says that he was forced to watch the hour-long gay conversion tape as punishment for downloading gay porn. He says he was then forced to take part in a campaign of prayer sessions and other efforts to change his sexual orientation. He added that school staff warned him about "terrible things that happened to other gay people." Dobson was expelled from the school in 2013 after undergoing treatment for depression.
🤖 Milton Hershey school forces gay student to watch hour long gay conversion video. This school has a history of … https://t.co/OAyKBZUguQ

— robot & bob (@GodlessRobot) July 6, 2017
According to Philly.com, the video that Dobson alleges he was forced to watch One of the Boys by Sy Rogers, a leader in the "ex-gay" movement with the now-defunct Exodus International. In the video, Rogers compares homosexuality to prostitution and adultery.
The school's lawyers have admitted that such a video was used by Hershey staff and that it was shown to at least one student. However, the school maintains it doesn't know whether the tape was shown to Dobson.
In a statement released last week, spokesperson Lisa Scullin said the school "does not promote or endorse any program that could be remotely characterized as gay conversion therapy."
"Any suggestion otherwise," she added, "is a gross mischaracterization of our values and the environment on our campus."
Largely financed by Hershey chocolate and Reese's peanut butter cup profits, Hershey is America's richest private school. Among other recent controversies, in 2016 the parents of eighth grade student Abbie Bartels sued the school after she committed suicide. Bartels was banned from the school's campus after she was treated in a short-term psychiatric facility for suicidal thoughts. She took her own life two weeks later.
Eight states and Washington, D.C. have banned conversion therapy for minors and others are soon likely to follow.
(Image via YouTube)