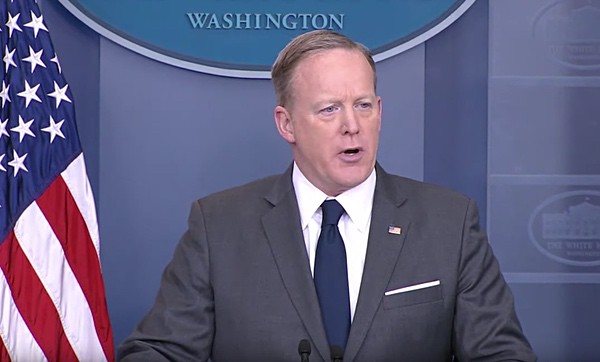 Sean Spicer has resigned as Press Secretary amid a disagreement with Donald Trump over the hiring of New York financier Anthony Scaramucci as communications director, the NYT reports.
Spicer reportedly thought the appointment "a major mistake."
Axios first reported the Scaramucci hire:
Trump has left the role open since Mike Dubke resigned in May, and the President has vented frequently to his friends about the performance of his press operation.
Trump's plans to appoint Scaramucci came as a surprise to Chief of Staff Reince Priebus, who found out after the plans had already been made.
"Mooch," as he's known to friends, is a major Republican donor who supported Trump during the general election campaign — after fundraising during the primaries for Scott Walker and Jeb Bush. He frequently appears on Fox News and is a longtime friend of Sean Hannity.
Scaramucci recently sold his stake in his hedge fund, SkyBridge Capital, but was left stranded after an initially planned job in the White House didn't materialize.
Developing…