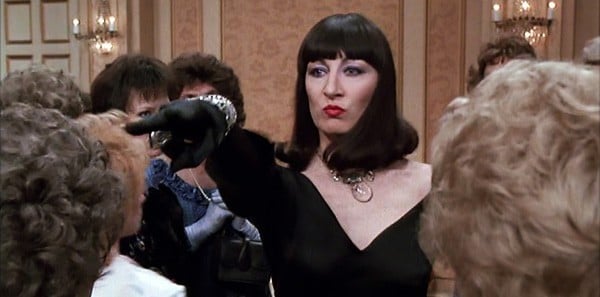 Looking for something to stream while you Netflix and chill? Check out our picks for new films streaming this month below, including Best In Show, First Wives Club and The Witches.
Best in Show (2000), available July 1 on Netflix
No one creates lovable weirdos like Christopher Guest. The master of smalltown oddballs does some of his best work in this spoof of the competitive show dog circuit, starring faves like Jane Lynch, Jennifer Coolidge, Catherine O'Hara and Parker Posey.
The First Wives Club (1996), available July 1 on Amazon and Hulu
Everyone should keep access to this movie handy at all times like an EpiPen in case of bad moods. Just try watching the musical finale above and force a frown. The feel-good female empowerment comedy stars legends like Goldie Hawn, Diane Keaton and the Divine Miss Bette Midler.
https://www.youtube.com/watch?v=BkLpXVaxUPk
The Rose (1979), available July 1 on HBO
If The First Wives Club isn't enough Bette for you, get your fix with this star-making turn. Here she plays a rock singer struggling with addiction that bears more than a striking resemblance to Janis Joplin. The dramatic role earned Bette a Golden Globe win and a nomination for a Best Actress Academy Award. The film also features drag superstar Sylvester.
Selena (1997), available July 1 on HBO
While you're on a "tragic films about female singers" kick, stream this stellar singalong starring Jennifer Lopez as one of pop music's most iconic stars.
Breakfast at Tiffany's (1961), available July 1 on Amazon
FACT: The scene above is responsible for 40 percent of gay New Yorkers moving to the city.
The Witches (1990), available July 1 on Hulu
Yes, this is, somehow, a children's movie, as twisted as that may be. However, Anjelica Huston is serving such a lewk, that it's a must-see (or re-watch) for all ages.
What are you streaming this month?