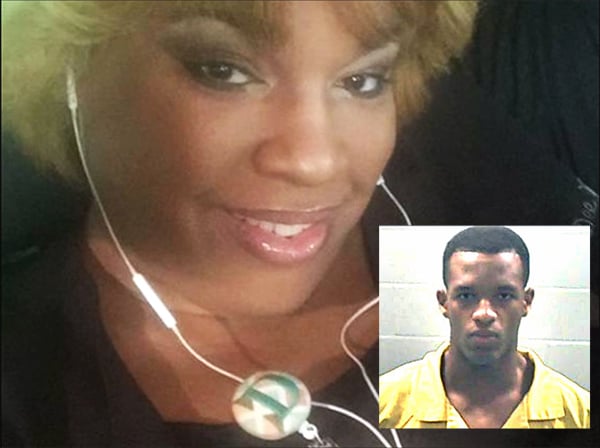 A former Navy sailor, Dwanya Hickerson, 21, of Mississippi, was sentenced this past Thursday to 40 years in prison for the 2016 murder of Dee Wigham, a transgender woman and a registered nurse.
Hickerson pleaded guilty to the vicious July 23 attack a year ago in a Best Western Hotel in St. Martin, Mississippi. He had stabbed Wigham 119 times after learning that she was transgender.
Autopsy results show Whigham, 25, was stabbed 119 times. Many of the wounds were to the victim's face, and her throat was slashed three times.
Jackson County Sheriff's Deputy Leo Allen said surveillance video showed Hickerson and Whigham walking together into a Best Western Hotel room around 8:30 p.m. He said Hickerson was seen leaving the room alone about 23 minutes later, his shirt around his neck, WLOX-TV reported. Before leaving the room, he took a shower.
Hickerson said in court Thursday that he and Whigham had been chatting online for a couple of months but had never met in person. He said they decided to meet while she was in Biloxi with friends.
He said Whigham picked him up at the gate of Keesler and the two went straight to the hotel where Whigham was staying. He said after they had a form of sex at the hotel, she told him she was a transgender woman.
"I lost. I lost it," he said, saying he really didn't remember much afterward.
Wigham's sister Denisha spoke emotionally at the sentencing, while her mother, Vickey Blackney Wigham, said afterward that she felt the sentence should have been more severe. Hickerson avoided the death penalty in the plea deal, which reduced the charge to second-degree murder. Hickerson also faces an additional 15 years for a robbery charge.