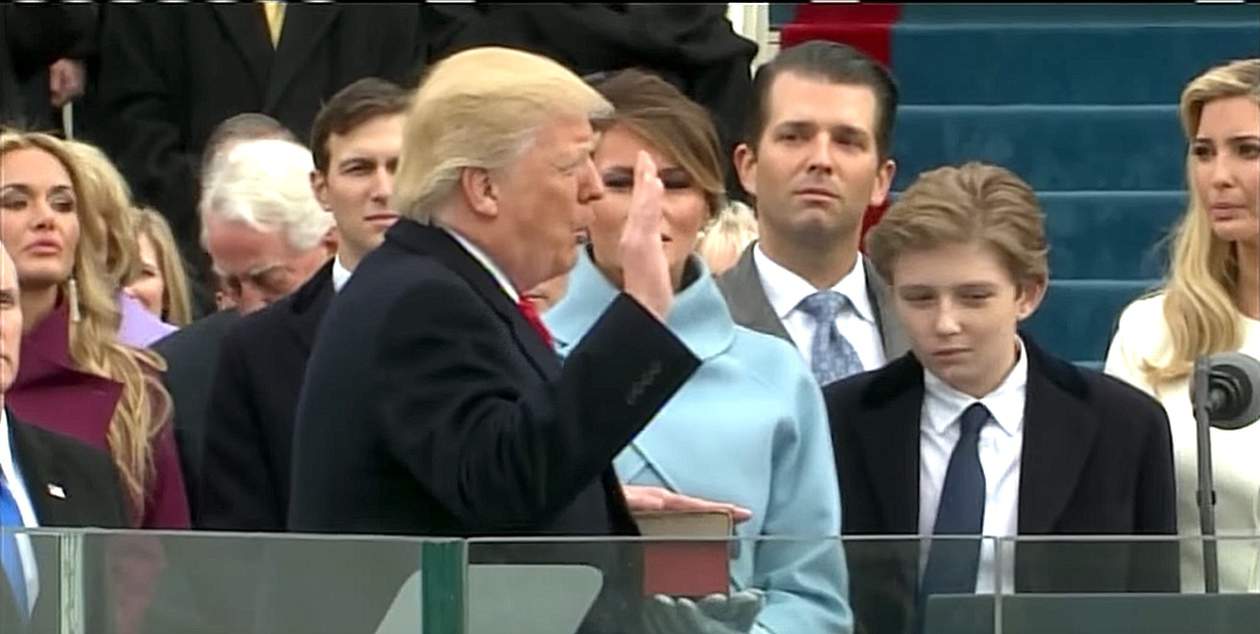 The numbers runners, the corner drug dealers and cheap pimps have nothing on America's most sophisticated crime family: the Trumps. Our president's family is spanning the globe with possible money laundering operations and financial manipulation, raking in millions while exploiting the poor, stiffing American workers, cutting deals with brutal dictators, and ripping off the American taxpayer.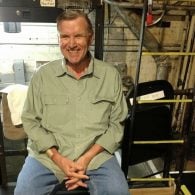 No street corners for the Trump family. They are high-flying racketeers engaged in multi-million dollar contracts with the Russian oligarchy and real estate and hotel deals that go bankrupt. They receive huge tax breaks, leave everyone else paying their bills, and have bizarre relationships with German and Cypriot banks known for money laundering.
The presidency is just the crime family's latest scam to make massive amounts of money. Don Donald has insisted that his events be held at his hotels. He has already spent as much on taxpayer-funded trips to his golf clubs as Obama did in eight years of travel. Americans are shelling out for infrastructure improvements on his properties — such as building a helicopter pad at Mar-a-Lago — that will dramatically increase their value.
The worst aspect of this 'family' pilfering the presidency is that they have been given the power to control and intimidate law enforcement. Who really believes the reason he has not released his tax returns is because of an audit or privacy? If you believe that, you would be very, very gullible. He really must destroy the Mueller investigation or all his questionable transactions – with Russian financing and Saudi money – will be exposed to his populist supporters.
Trust me folks, he will do all he can to stop law enforcement from probing his criminal empire. Everyone knows his actions are highly unethical. The stories of small businesses being ruined for non-payment of invoices are legend. Americans deserve to learn a lot more about his questionable financial dealings and he cannot allow it to happen. The Don is aggressively attempting to intimidate and interfere with official inquiries so the entire massive mess will stay hidden. Did he engage in clandestine meetings with Putin at the summit about Russian meddling in the 2016 U.S. election? Hell yes. Most likely it was The Don pleading with Putin to deep-six some records or suppress key witnesses.
Every decent American serving in government…Republican and Democrat…is aware that Russia interfered in our elections and that the Trump campaign had knowledge about it. At the minimum, the Trump campaign had knowledge that more harmful emails would be released that would enhance its dark campaign attacks. At the worst, it coordinated with the Russians at treasonous levels to destabilize our democracy.
Americans must be prepared to be shaken when they learn about the systematic money laundering, exploitation of child labor, overseas sweat shops, destruction of our environment for profit and the other ways the Trump family has become rich off the backs of the poor. The Don knows that if this information sees the light of day he will not only lose his presidency, but also his family fortune.
The Don learned from his father Fred, who engaged with the Ku Klux Klan to deny housing for African-Americans to shield his investments. The Don has stripped himself of any veneer of respect by embracing the dark arts of misogyny, homophobia, racism and xenophobia to stir up hatred and divert attention from the family's shady transactions. Any rights that Americans cherish are on the table to be diminished if it will save his ass.
Crime family? Oh yeah. The Don's sons have arranged secret meetings with the Russians, hunted and killed endangered species in Africa, and are heavily implicated in daddy's business. Jared stating that he didn't 'rely' on Russian funds doesn't mean he wasn't accepting them.
Americans must insist that the entire gang be subpoenaed to public hearings and placed under oath. Closed-door meetings controlled by Republican staffers are a farce. Most criminals would love to depart such meetings and proclaim their innocence. Closed-door gatherings don't provide answers, they simply protect the guilty. If there is truly nothing to hide, bring the facts into the light of day!
Ivanka married Jared and they took New York society by storm. They are still receiving all the proper invitations and attending soirees in the Hamptons. Witnessing the embrace they receive from society at such events, you would think they made their money in steel or railroads instead of sweatshops and similar dark, dubious transactions. Shame on the hosts and guests who provide them the shelter of respectability.
Ivanka has misused the White House to generate opportunities for her corporations to increase their profits. Amazingly, she has been included in meetings with world leaders who govern countries where her businesses exist. If you don't believe she is involved, look at the trail of lawyers making their way to her home. Ironically, Jared and Ivanka most likely would have gotten away with being New York's hottest couple if only The Don hadn't run for President. When will New York society understand that Jared and Ivanka have no values and principles and believe in nothing except themselves?
Ivanka likes to portray herself as a champion of LGBTQ rights. Where was her eloquent voice this week when The Don went on a rampage against our community? She spoke in Germany about women's rights and we see women diminished by this administration on a daily basis. She proclaimed that climate change would be her priority issue. I sure loved hearing her speak out when America became one of only three nations in the world not to implement the Paris Accords. Oh, wait, that was the sound of her silence.
At last we finally have a real character from central casting to fit the old stereotype of the cigar-smoking, aviator-sunglass-wearing, loud-mouthed hit man. The Mooch is in town! The Don brought his mini-me to the White House to be his consigliere. He smites The Don's enemies and makes sure they are publicly disgraced so that others who might want to challenge his boss are scared into silence. The Mooch can't stand still and has the energy of a person 'stoned' on his own importance. It is appalling to watch a man behave so inappropriately in our White House. Who knew that The Mooch would conduct himself so foully that the New York Times for the first time in history used the words 'cock' and 'fuck' while covering the President of the United States?
Americans must find out the truth.
To put it mildly, I am not sure if we can count on the Republican Party to save our nation but we can place faith in other Americans, state attorneys general and a free press. We do not have the luxury of giving up or staying on the sidelines. If we commit the crime of silence, this unethical family enterprise will get stronger and stronger and no one will know where it will end.
How do we find out the shocking and brutal truth? Make sure special counsel Mueller is protected, and then simply follow the money.
The opinions expressed are those of the author.
David Mixner, whom Newsweek once named the most powerful gay man in America, has been a highly regarded leader in American politics and international human rights for over 40 years and is a best-selling author of Stranger Among Friends, At Home with Myself, and Brave Journeys (co-written with Dennis Bailey). A sought after keynote speaker around the globe, Mixner has lectured at Oxford, Harvard, Stanford, Princeton, and the London School of Economics.
Mixner has raised over $30 million for candidates and charity organizations, including well over $1 million for openly gay and lesbian candidates across the country, and has participated in over 75 election campaigns, serving as campaign manager, fundraiser, or strategist. Campaigns include Gephardt for President, Clinton for President, Hart for President, McGovern for President, Bradley for Mayor, and Brown for Governor and Senate. Additionally, Mixner is a past member of the Democratic National Committee, the Democratic Party National Commission on Delegate Selection and Party Reform, the Gay and Lesbian Victory Fund (former National Co-Chair).