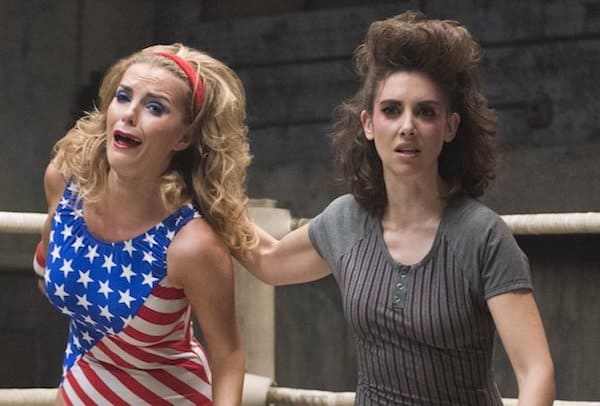 Check out our weekly guide to TV this week, and make sure you're catching the big premieres, crucial episodes and the stuff you won't admit you watch when no one's looking.
https://www.youtube.com/watch?v=AZqDO6cTYVY
Since it's a slow TV week, now's the perfect time to catch up with the new Netflix original series, GLOW. The whip smart comedy follows the beginnings of Gorgeous Ladies of Wrestling, an even more cartoony take on pro wrestling in the 1980s starring Alison Brie, Marc Maron and an incredible performance from Betty Gilpin.
You can't get more American than watching Steven Spielberg's greatest cinematic achievement, so skip the sunburn and spend your Fourth watching a great white shark terrorize a beach in Jaws. Curl up on the couch with this classic at 8:41 p.m. Eastern on Starz Encore Classic.
Considering our current political reality, the brilliant Idiocracy should be required viewing in schools across the country. Following the downfall of intelligent thought and discourse in politics, a former professional wrestling attraction runs the country and the number one television show is about people getting hit in the crotch. Is it satire or is it a documentary? Honestly, it's hard to tell anymore. See for yourself Wednesday at 7:33 p.m. Eastern on Starz Encore.
Last week's episode of Real Housewives of New York featured one of the best drunken meltdowns in recent memory, giving our summer #RoséAllDay fantasies a whole new #squadgoal. Check out the clip above and see how they follow-up what happens when you get #DorindaDrunk on this week's episode, Wednesday at 9 p.m. Eastern on Bravo.
We've said it before, but we'll say it again: We could watch John Cena do absolutely anything, including appearing in Tour de Pharmacy, a new documentary spoof from Andy Samberg premiering Saturday at 10 p.m. Eastern on HBO.
What are you watching this week on TV?