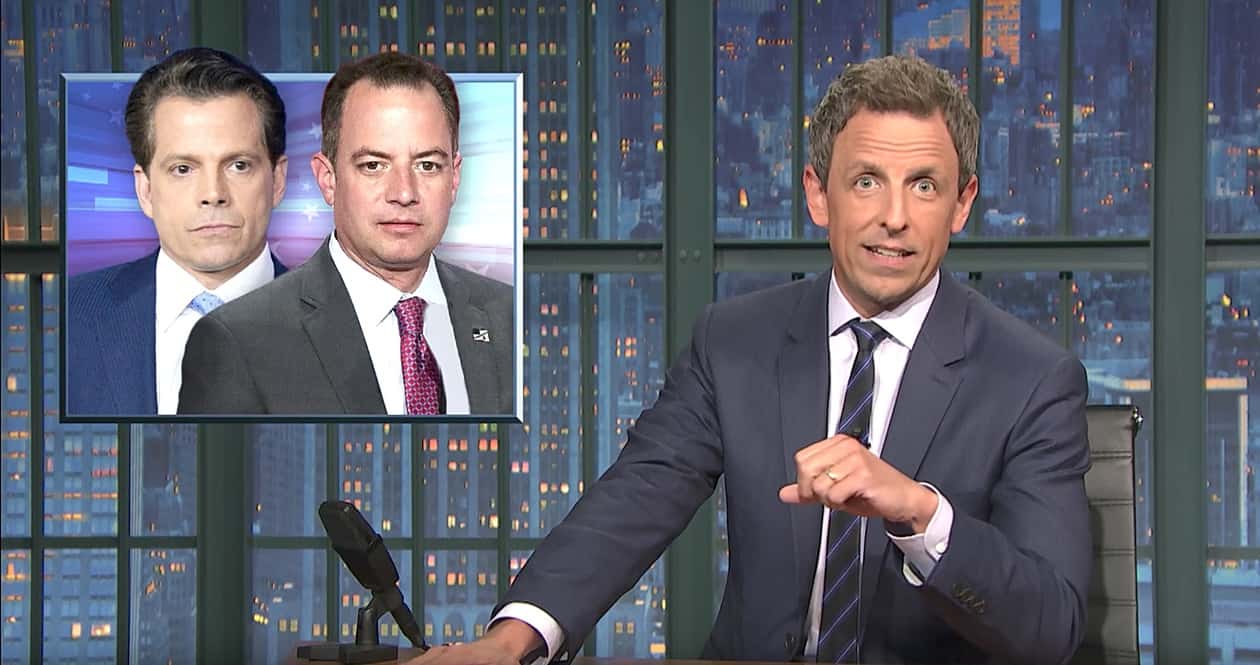 Last night a New Yorker article by Ryan Lizza shed more light on the rift within the White House illuminated by a colorful, profanity-filled rant from new Trump Communications Director Anthony Scaramucci.
This provided ample fodder for Seth Meyers segment A Closer Look, but the language was a little too colorful.
"Now there's one word we can't say on TV," said Meyers, "so instead we're going to play the sound of a rooster and you can figure out what word he was using.
"Let me leak the f—ing thing and see if I can [rooster]-block these people the way I [rooster]-blocked Scaramucci," said Meyers.
Meyers then related another quote: "I'm not Steve Bannon, I'm not trying to suck my own [rooster]."
Quipped Meyers: "I'm guessing Bannon was unavailable to comment because, based on his skillset, he was otherwise engaged. Or maybe he did comment and it was muffled. You know, because of his [rooster]."
Meyers then looked at Trump's transgender military ban, Steve Bannon and Ann Coulter,  and the Obamacare repeal attempts.
Watch:
https://www.youtube.com/watch?v=BD91AOD4XCk