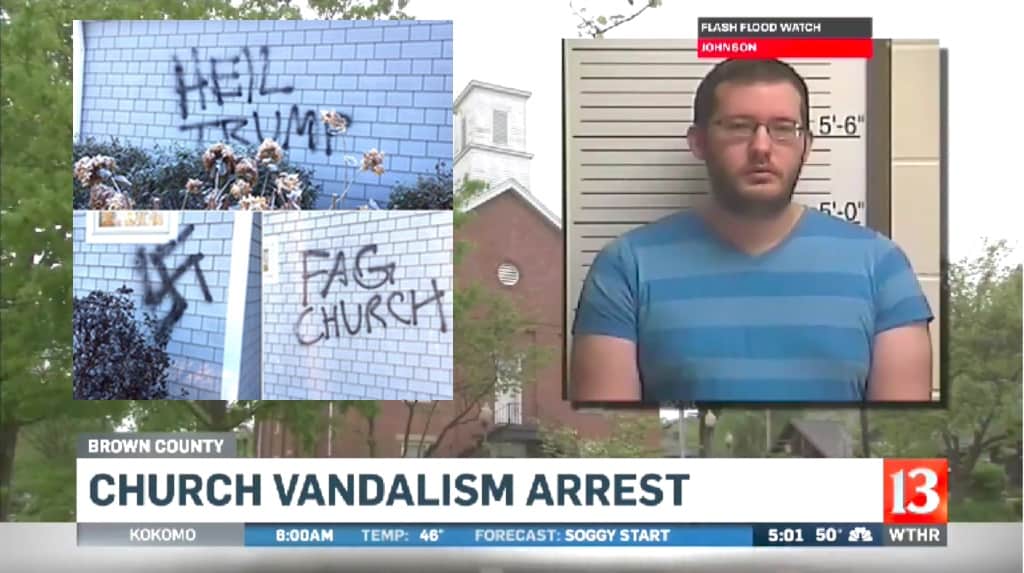 The former organist at St. David's Episcopal Church in Bean Blossom Indiana revealed that fear and depression about Trump's election led him to graffiti a swastika, an anti-gay slur and the words "Heil Trump" on the walls of his former church last November, the Associated Press reported Monday.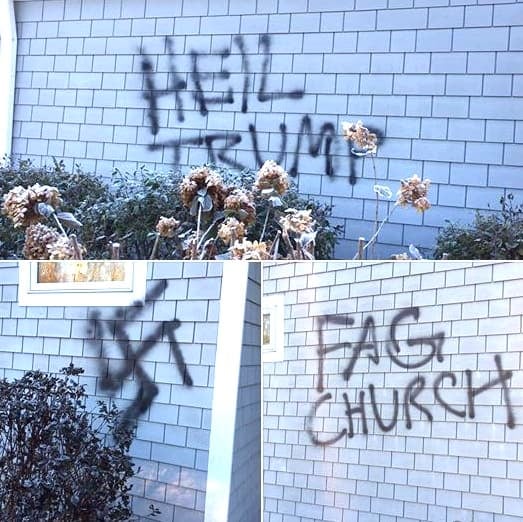 Bloomington, Indiana resident George Nathaniel Stang is facing a misdemeanor charge of institutional criminal mischief for spray painting the church on Nov 13, just says after Donald Trump won the presidential election.
Twenty-seven-year-old George Nathaniel Stang of Bloomington tells The Herald-Times that he's gay and wanted others to see how he imagined his fear of the future. Stang says in a column to the newspaper that his actions invalidated the work of progressives and wrongly painted Trump's supporters "with a brush of hate."
On Nov. 13, Stang claimed he found the graffiti, which included the phrase "Fag Church" — in reference to the inclusivity of the church — before Sunday services. When pressed with evidence, however, he confessed in May. He said he wanted to "mobilize a movement after being disappointed in and fearful of the outcome of the national election," WTHR reported at the time.
Of course, if Stang's confession is true, it turns out that his vision of the future was prescient.